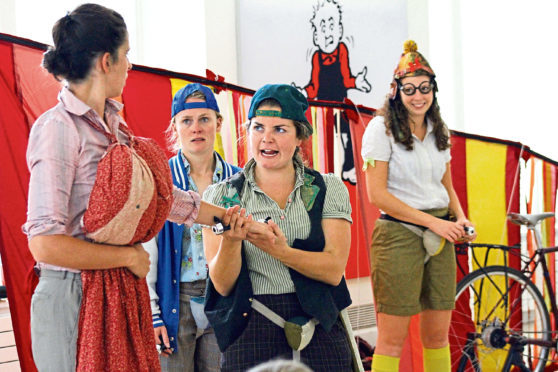 Schoolchildren were treated to an offbeat take on a classic William Shakespeare play by a cycling-themed theatre troupe.
The HandleBards gave a performance of Romeo and Juliet at DC Thomson's Meadowside headquarters, swapping swords for bicycle pumps and bells to differentiate between characters.
The group performed to children from Craigiebarns, Victoria Park, St Fergus and Rosebank primaries.
HandleBards actor Lucy Greene said: "We are all about bringing the characters to life and we hope this show gave the schoolchildren their first experience of Shakespeare.
"We still use the Shakespeare language but we try to make it more fun with the delivery.
"We're used to playing in outdoor settings, so this was different for us. The DC Thomson's building was a nice setting."
Sarah Mitchell, a P7 teacher at Victoria Park, said: "It brought Shakespeare to an audience that wouldn't normally have seen it.
"It was also very funny. It was the first chance a lot of the kids would have had to be in this building so that was a nice opportunity."
The HandleBards performed in the afternoon followed by an evening show, before heading to Selkirk.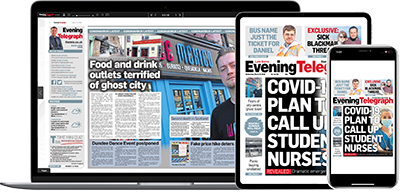 Help support quality local journalism … become a digital subscriber to the Evening Telegraph
Subscribe