Police Scotland Youth Volunteers have enjoyed weeks of summer fun.
Groups from all over the UK came together for their annual competition, the PSYV Games, in which they took part in a number of activities including a go-kart grand prix, an inflatable assault course, a live human version of the classic children's game hungry hippos and a new dinghy dash race.
PSYV Dundee East and West, Perth and Arbroath formed Team Tayside for this year's competition.
The weekend included a group quiz and disco before an award ceremony which was attended by Justice Secretary Humza Yousef MSP and Police Scotland's Deputy Chief Constable Fiona Taylor.
The fun didn't stop there as volunteers from Dundee East and West, Perth and Arbroath joined together for a special barbecue to celebrate their exam results which were released this week.
They also used the time to celebrate the summer holidays which were filled with volunteering and social activities around Tayside.
Community development officer Sammy Keith said: "It's been a busy summer for the groups volunteering at events across the region, from the Rewind Festival, community events and galas, to marathons and triathlons.
"More than 50 youth and adult volunteers came together for a barbecue to celebrate their successes."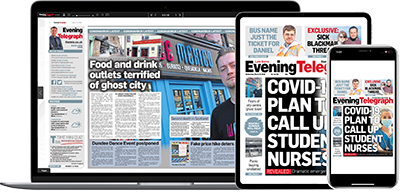 Help support quality local journalism … become a digital subscriber to the Evening Telegraph
Subscribe