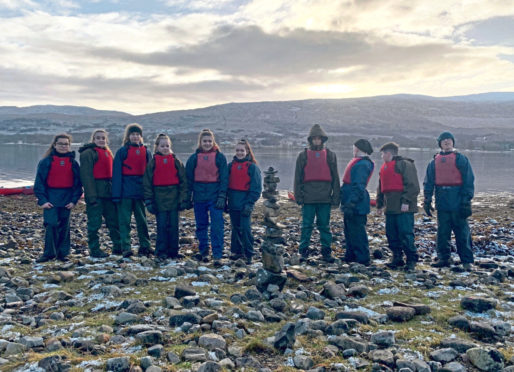 It may have been cold but pupils from Grove Academy had a fantastic time on their residential trip.
The group travelled to Loch Eil in the Highlands where they were put through their paces in a series of fun challenges.
The pupils, who are all in S2, were taking part in a Broader Horizons programme which helped teach them team-building skills.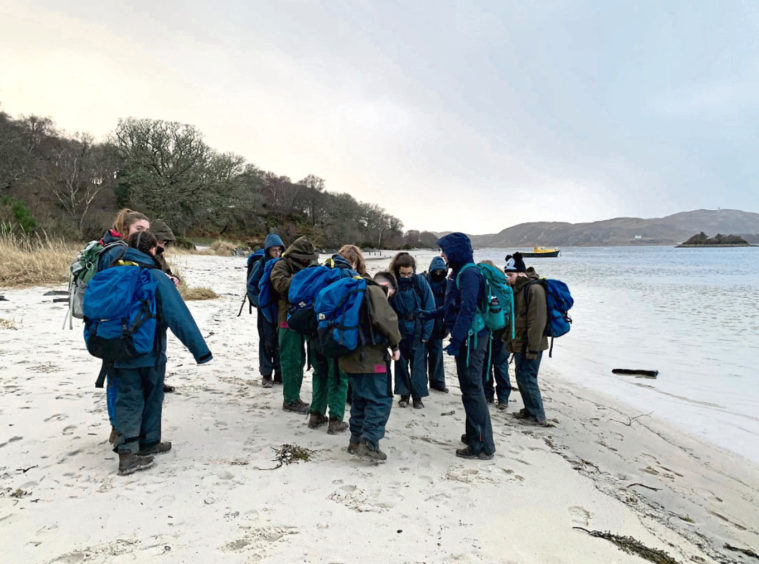 Sarah Warden, principal support for learning teacher at Grove, said: "Every year, 24 pupils from each secondary school in Dundee get to go on the trip which is funded by Dundee City Council and Outward Bound who run the outdoor centre.
"The pupils work with Skill Force Dundee and Outdoor Bound for eight weeks, working on things such as team-building and getting prepared for the residential trip.
"It was a bit cold up in Fort William and it was pretty challenging.
"The activities definitely pushed the pupils but they all had a great time.
"They took part in abseiling, canoeing, scrambling and high rope activities which they all enjoyed.
"We will be working with Skill Force for another week before the pupils make a presentation for their family and friends to show what they have learned during the programme and then they will have a party.
"They have all now received a John Muir Award too.
"This is our third year involved in the residential experience and we will continue taking part as long as it is offered."
Pupil Lana Powrie said: "It was a great experience and I would definitely go back if I had the chance."
Bree Doig added: "I really enjoyed the trip and it's an experience I will never forget."
Charlotte Cowan said: "My experience was challenging but I loved every bit of it."
Some of the pupils even had some inspiring words to offer others after their eight-week course.
Jack Kelly said: "Always believe in yourself."
Katie Maclean added: "We left only footprints but took away great memories."