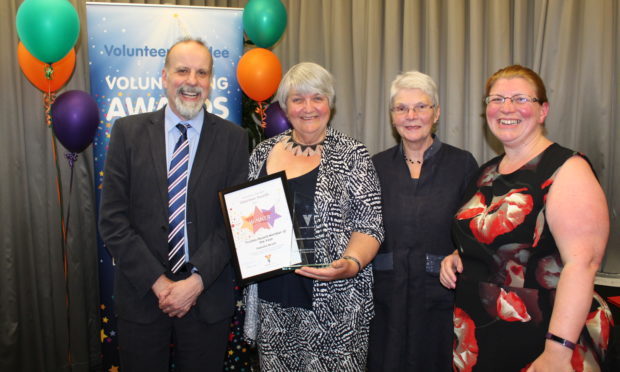 A lot has changed over the years since Pam Brunt first started helping Women's Aid in 1982.
She had just returned from working abroad and with her children at school, she wanted to feel useful beyond family needs.
"Through a friend who worked for Scottish Women's Aid, I discovered about the work of Women's Aid groups and got in touch with my nearest group – Dundee Women's Aid," she said.
"Started in 1974, it was still a very young group and relied very heavily on volunteers.
"It fitted in with my growing understanding of the institutional discrimination of women.
"My first roles were taking the children swimming every week with the help of volunteers from the University and becoming a committee member and  treasurer.
"Eventually I became employed as the finance worker, and after retirement became a Board Member."
In the more than four decades she had been looking after and caring for women, Pam has seen the attitudes towards them change.
"I have always seen as very important not only to provide services for abused women and children and young people, but also to listen to them and make sure their voices are heard, to see the connections to my own experience as a woman and to be part of the growing understanding of what is needed," she said.
"I have seen our understanding grow that 'battered women' was misleading as the abuse isn't necessarily just physical violence, but can be emotional, financial, and/or psychological control.
"I have seen society's understanding change and that as an organisation we too have changed and developed to meet the new challenges.
"I am particularly proud of the way that from the very early days we recognised that the children and young people were also affected by domestic violence and domestic abuse and advocated for provision for the children and young people to help them over the trauma they had experienced.
"I also particular appreciate the way that the statutory and voluntary bodies are now working together to find constructive solutions.  Not the case in the 1980s!"
Having an organisation like Woman's Aid was vital in the community.
"Feedback from the women who use our services – which isn't just refuge accommodation, but also support in our office, in the community, in the legal processes, etc – speaks of the help being a lifeline for them," she said.
"I particularly remember a service user saying that she wished she  had know how welcomed accepted and helped she would be for she would have contacted much sooner and saved herself and children much difficulty."
At last year's Volunteer Dundee awards, Pam was named as Volunteer Board Member of the Year 2017, but she echoed the other winners on the night and said the award was a recognition of a team effort.
"Though individuals are selected for the  particular awards, it was very much an occasion that as well as  recognising the inspiring contributions of individual volunteers also appreciating the sheer level of volunteering in Dundee and the difference it makes to our communities," she said.
"Two things came across particularly for me.
"One winner echoed what I am sure we all would have said – she was just  part of a team and the award is as much for the whole group as for her  individual contribution.
"The other is that we gain as much as we give."
Nominations for this years awards recently opened and Volunteer Dundee's Wendy Taylor, Team Leader Volunteering, said they were especially interested in nominations for the people like Pam who were instrumental in doing the work organising the volunteers.
"We recognise a Board/Trustee Volunteer of the Year at Dundee's Volunteer Awards as they are vital in ensuring the good governance and future developments of  hundreds of voluntary organisations that we have in Dundee, without which many just would not exist," she said.
Nominations for Board/Trustee of the Year are open until April 30, and nomination forms can be downloaded from the Volunteer Dundee website.
An event on April 17 will also promote volunteering on a board and explain how people can use their skills and experience to help organisations.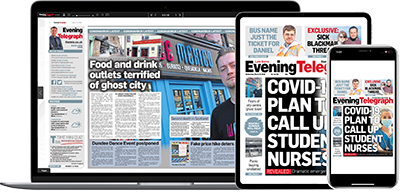 Help support quality local journalism … become a digital subscriber to the Evening Telegraph
Subscribe