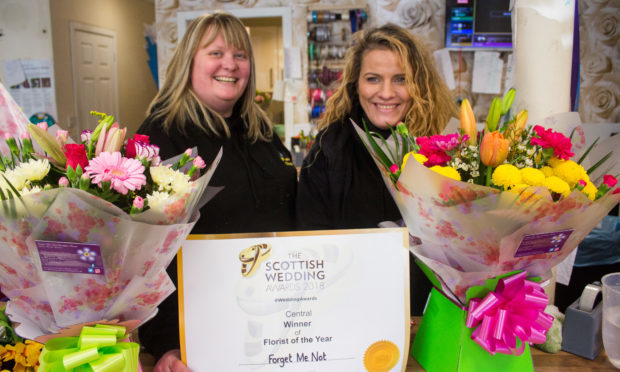 As someone who works with flowers day in and day out, you'd think Dawn Falconer's house would be full of blooms and bouquets.
But that's not the case for the award-winning florist.
"I never have flowers at home, I'm probably sick of seeing them all day," she joked with a laugh, surrounded by large bundles of flowers in her Hilltown store Forget Me Not Designer Florists.
"I don't like spending too much time at home so it's probably the maintenance at home to look at after them.
"And it's not really something we go and buy for ourselves, flowers to take home, because we're doing it at work so we just don't really have them at home."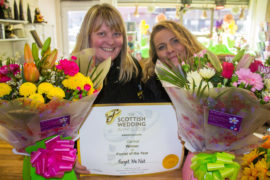 It was 12 years ago that Dawn first went into business as a florist, and fives years since she moved into her current shop, and since then the awards have just kept coming for the team of 11 who work in the store, either full time or part time.
"We've been through here 5 years now and ever since we've moved in here, the girls have just won award after award and every other week an award or even if it's not winning award, the just making the finals," the 38-year-old said.
"Which is a pretty big achievement with the amount of florists we've got in Dundee.
"When we get the award, I always get the credit for it but it's not just me, teamwork does make the dream work which is exactly what's happening.
Their latest accolades include being named best florist locally in the Dundee Business awards, before picking up the big award: first making the finals and then winning top florist at The Scottish Wedding Awards 2018.
Dawn, who grew up in Ardler and now lives in Fintry, first started arranging flowers as a Saturday girl before she picked up an apprenticeship as a florist when she was made redundant from Levi's.
Absolutely delighted to announce we won florist of the year 2018 for central region. Thank you to my loyal customers and my wonderful staff. Without my staff we would not be successful ??

Posted by Forget Me Not on Monday, 26 February 2018
"To get picked and win, it's massive," she said of the achievement.
"It's great for the shop and it's great for the girls because weddings aren't easy, weddings are hard going, there's a lot of long hours that put into it.
"People just see the end product, they don't see what happens here the day before when you're stuck in here at 12 o'clock at night and things like that."
The store is known for its work at weddings, having won the award back in 2012 and also being named a finalist every year since they started.
"It's really down to feedback, it's the brides that put you forward for it," Dawn said.
"It's their feedback that gets you there so we must be doing something right.
"I believe that weddings are just as important as funerals and there should be fresh flowers going into everything and if it's got a spot on it, it doesn't go out, it goes in the bin so I think the quality we put out the door as well, that makes the difference as well.
"It is rewarding, because when you step back and maybe you've done somebody's funereal and you've done that, and you see how beautiful everything is and you hear the feedback, even though you're tired because you've done long hours and all that, you step back and think I've done something I like and people are appreciating this.
"In the wedding industry, I think it's the feedback that keeps you going."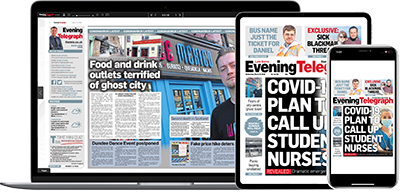 Help support quality local journalism … become a digital subscriber to the Evening Telegraph
Subscribe