The titanium in his back may be worth the price of a new car, but a Whitfield boy's operation to straighten his back has been priceless.
Jayden Smith was four when he was diagnosed with idiopathic scoliosis, his mum Claire Lamond said, which caused a 100 degree curve in his spine and was beginning to affect his lungs and heart.
"When he was 10 days old I realised there was something not quite right with his body but they said he had a text book body," she said.
"It wasn't until he was four that he was diagnosed."
Idiopathic scoliosis is an abnormal curvature of the spine. Instead of growing straight, the spine develops a side-to-side curvature, usually in an elongated "S" or "C" shape; the bones of the spine are also slightly twisted or rotated.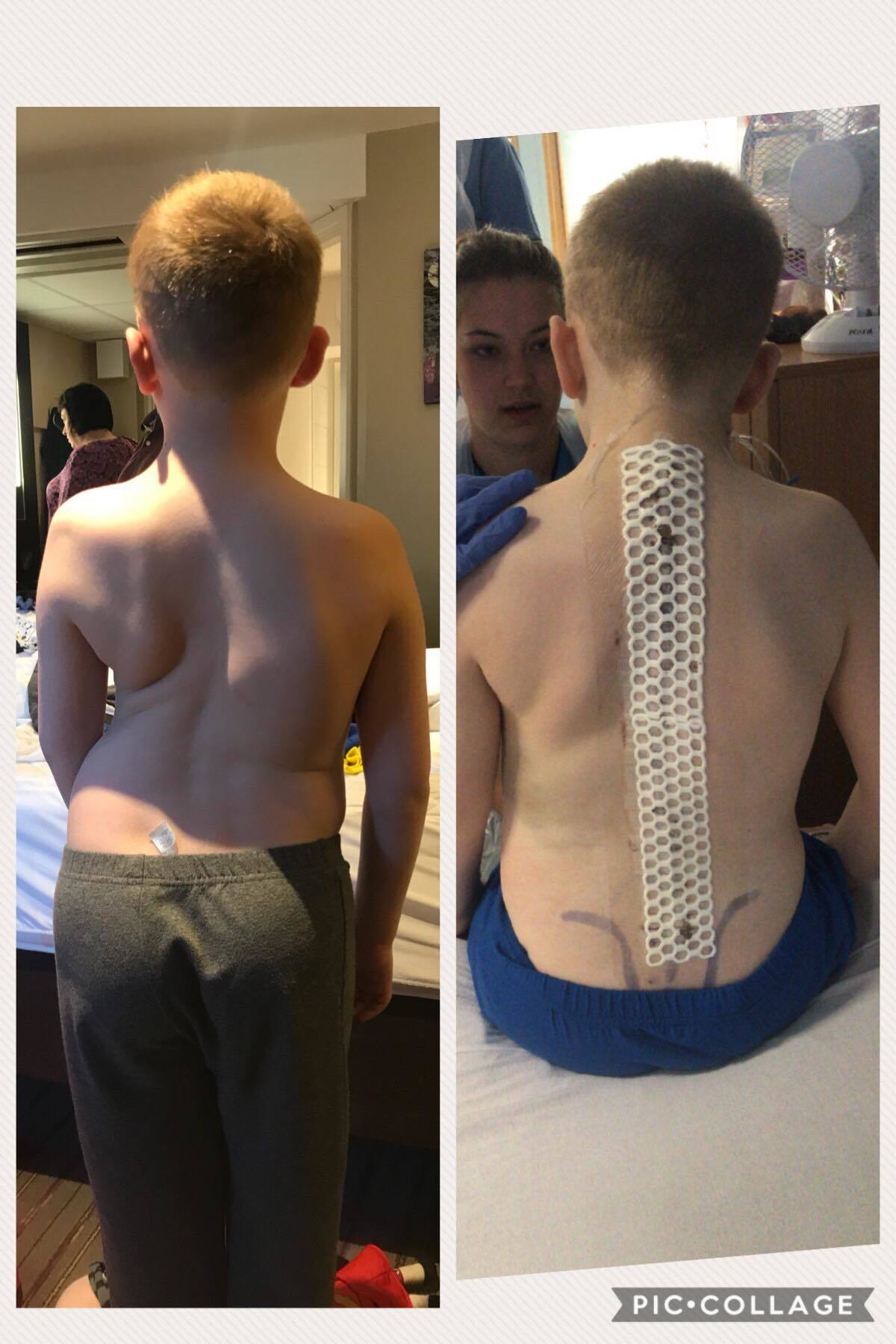 After years of tests, x-ray scans and hospital visits, Jayden finally underwent an operation in April to reduce the curve to just 20 degrees.
The major operation, which was performed by Doctor Thanos Tsirikos at the Royal Hospital for Sick Children in Edinburgh, involved a spinal fusion and bone graft as well as the insertion of two titanium rods, five hooks, seven screws and wiring.
"We were told it's worth as much as a brand new car," Claire said.
Jayden spent nine days in hospital before being discharged on May 1, and Claire said the support they received from Doctor Tsirikos and the other staff had been amazing.
"He meets the patients with a hug or a hand shake," she said.
"He would phone up every night just to check in on him, and that was if he hadn't already stopped in.
"Even when he was away on business trips or a family holiday he would phone up to check.
"It was more reassuring us that everything was going to be fine, he knew exactly what he was doing.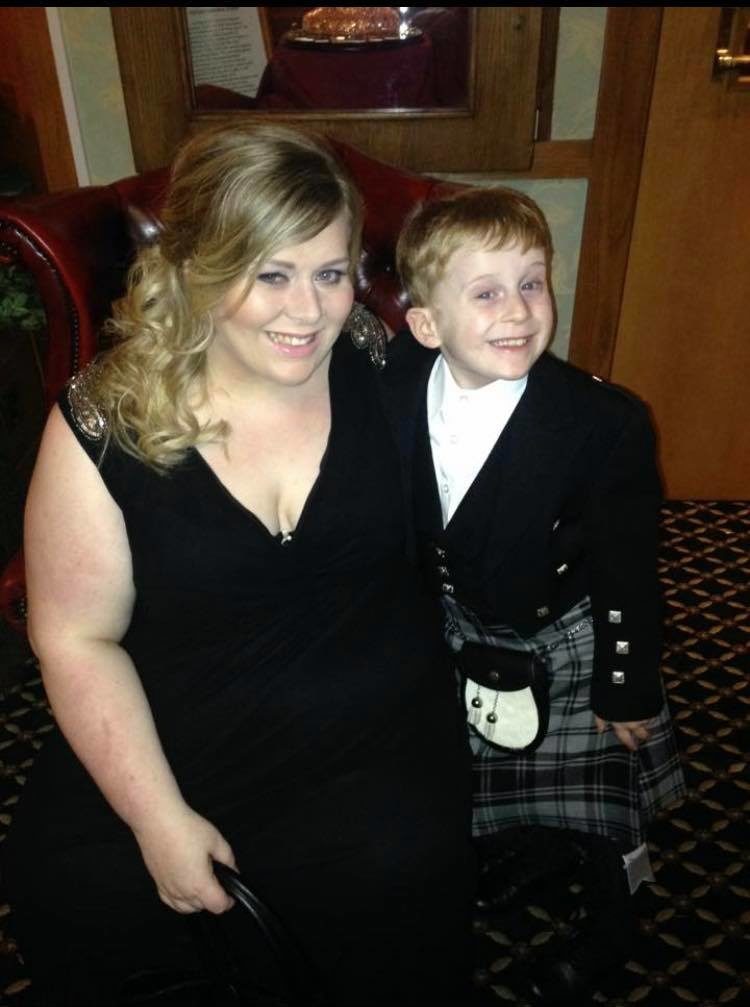 "Not only was he there to reassure my son, he reassured me a lot of the time."
The rest of the staff had also been outstanding, she said.
"The nurse and the doctors, they were all very helpful.
"The slightest thing wasn't a bother for them."
They had been great at helping and encouraging Jayden through his physiotherapy sessions when he , she said, telling him "you'll get home if you do this".
Over the next few months, Jayden is having to watch his movements and can't twist or move too much. He had already been back to hospital once so far.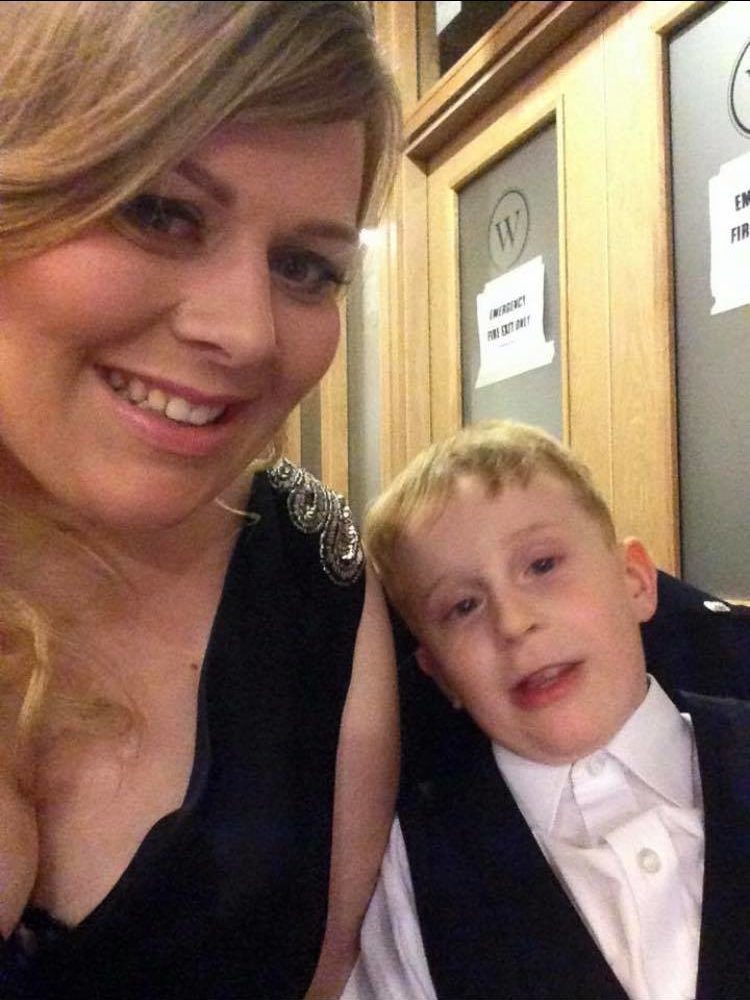 "Jayden had had a couple of falls and there was a concern that he had damaged the rods," Claire said.
"It's a bit upsetting to see because not allowed to do the things he used to do.
"He's healed up really well and his mobility is getting better every day."
The p5 student at Fintry Primary was looking to start heading back to school for a few hours a day soon, and was on track to be back full time by the end of the year.
He was also looking forward to getting back into his swimming lessons, which he had to stop before the operation.
"It feels much better now because he's not going to miss out on his years in high school," Claire said.
They had another appointment with Doctor Tsirikos in August for a check up to make sure everything was still in place.
"He's just a very very good man," Claire said.
"To go out of his way, even when he was on a family holiday, that's dedication."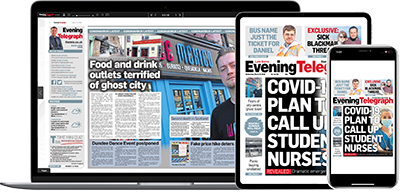 Help support quality local journalism … become a digital subscriber to the Evening Telegraph
Subscribe