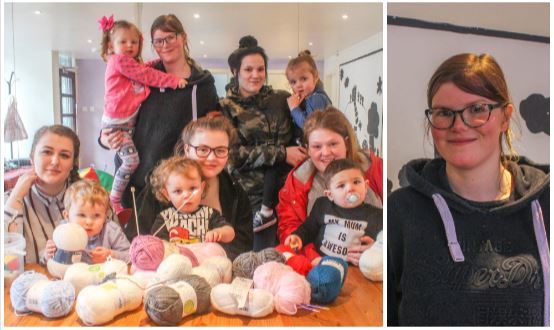 A Dundee mother has credited a city charity with turning her life around, and she's now using her sewing skills to help other mums in her position.
"I've been in care my whole life, a single mum on benefits with no higher education," Alice Stewart said.
"My future didn't exactly look great."
Two years ago, Alice began bringing her daughter Lilly Brown along to the Front Lounge-run BUBS play group and since then her life had been changed around.
Front Lounge project leader Chika Inatimi asked her if  she wanted to use her creative talents to help a group of young people with a fashion show project.
"One of the girls had the idea and wanted to make clothes for her baby and didn't know how so I was like 'you know what, let's do that, let's learn'," Alice, 27, said.
"We've always been kind of a play group and then we evolved into making clothes.
"It's totally unique to what it is because there isn't any young parent playgroups out there for mums aged 13 to 25."
The group started work in September by making costumes for the kids and since then had made pyjamas and taught themselves to knit, among other things.
"We're all about bringing people together so they can craft and stuff and their baby isn't going to be a boundary because a lot of things you can't do if you've got your kid with you and childcare is a nightmare isn't it.
"The fact that you can bring your baby and take something away at the end of the day is the big thing."
Alice, who lives in Polepark, said they were also due to meet with Dundee College to talk about how the mums could get qualified with the skills they were learning, and there were also ideas to open up a shop to sell the items they were making.
"I now have a meeting at the end of the month with the college so that I can get the training I need to be able to help the parents get their qualifications," she said.
"None of this would have been possible with out the support of Front Lounge.
"They really have changed me life.
"My future didn't exactly look great. Now I'm off to college to help other mums like me in the same situation better themselves. I can honestly say I'm proud to tell people what I do."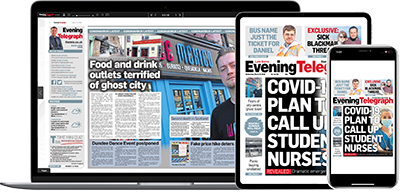 Help support quality local journalism … become a digital subscriber to the Evening Telegraph
For as little as £5.99 a month you can access all of our content, including Premium articles.
Subscribe