As newlywed Sheenagh Wilson took part in the traditional throwing of her bouquet, she could never have imagined that the reaction would be captured on camera and go viral online just days later.
However, that video was just a small part of the amazing wedding of Sheenagh and husband Paul, who were married nine years after meeting on a blind date.
By their own admission, the Broughty Ferry pair are "not your everyday couple" and each part of their wedding journey has had its own quirky twist.
Civil servant Sheenagh and Paul, an operations manager, met for the first time in December 2009 and they were instantly a match – even if Sheenagh slipped on an icy path and brought her new flame crashing to the ground with her.
Almost two years later, obviously learning from their frosty mistake, the pair headed to a sunnier climate in Antalya, Turkey, where Paul, 36, proposed.
As you might imagine, it wasn't a get down on one knee in a nice restaurant proposal, he actually popped the question through a game of hangman.
Sheenagh, 37, said: "He kept telling me that it was a famous saying but I didn't realise what he was asking me until almost all the letters were there.
"He picked the worst day to do it though as it was April 1 2011.
"I thought it was an April fool's joke and so did everyone else when we announced it on social media."
Paul added: "I had brought Sheenagh's mum's engagement ring with me to propose with but although it is a beautiful ring it was too old fashioned for Sheenagh so she picked her own when we got home."
A destination proposal wasn't enough for the couple and they decided to hold their wedding in Ayia Napa in Cyprus with close family including their daughter Jasmine, 9, in attendance.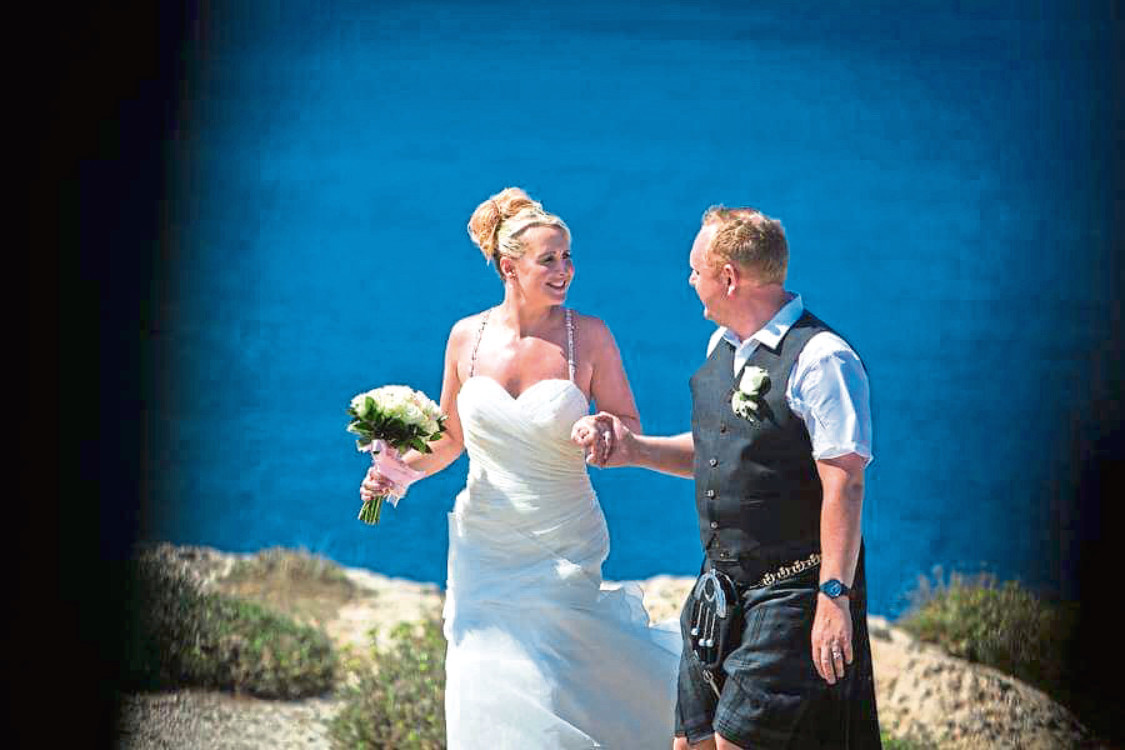 Following a ceremony in the gardens of their hotel and after they had cut their cake, the newlyweds and their guests boarded an open-topped bus and toured the island with photographer Faik Iraz taking creative pictures.
The bus even had its own bar for the party to enjoy drinks in the sunshine.
Paul said: "It was an open-topped bus that went around Cape Verde to get some location shots.
"I absolutely loved it. Everyone was waving and I felt like a celebrity for a while."
Jasmine and Paul's younger sister Sophie, 2, acted as flower girls with Paul's sisters Jill Wilson and Abby Holmes as bridesmaids.
Paul's brother Craig was his best man and during his speech he gave the couple a wedding present they will never forget.
Paul said: "When Craig was giving his speech he told Sheenagh and I to close our eyes.
"He told a story about how he had forgotten to get us a wedding gift until a drunken night in Ayia Napa.
"The whole room erupted in laughter and when we opened our eyes he was showing off a tattoo saying 'Congratulations Mr and Mrs Wilson' with the wedding date."
Sheenagh added: "It was never going to be a normal wedding."
---
>> Keep up to date with the latest news with The Tele newsletter
---
It wasn't the last time Craig was the centre of attention, because when his partner Kirsty Robertson caught Sheenagh's bouquet he looked less than impressed.
Paul captured it all on camera and since it was uploaded to YouTube the video has generated more than 29,000 views.
The couple and their 20 guests danced the night away to their DJs Mark and Gail who were "amazing" and kept everyone entertained until late.
The celebrations continued as it was Jasmine's birthday just two days later.
But disaster struck when Paul went swimming and lost his wedding ring in the sea.
He was lucky that laid-back Sheenagh was still excited following the nuptials and the trip didn't end in a record-breaking divorce.
Once the couple returned home, family and friends were invited to a party at the Rose Function Suite at Gulistan House.
Sheenagh and Paul would like to say thank you to everyone who made it to Cyprus and their home party.
Sheenagh added: "The past eight weeks have been a whirlwind but it was the best time of my life."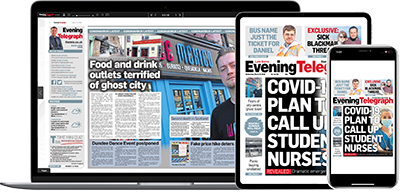 Help support quality local journalism … become a digital subscriber to the Evening Telegraph
For as little as £5.99 a month you can access all of our content, including Premium articles.
Subscribe