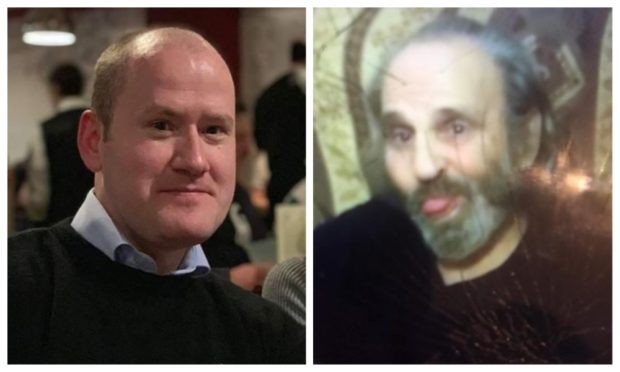 A man is trying to find a Dundee woman so she can be made aware that her brother has died.
Sandy Scroggie, 35, who grew up in Dundee and moved away when he was 19, has been made aware that his grandad's cousin James Scroggie has passed away in England, aged 77.
James, born on May 16 1941, lived in Kirkton but left Dundee 35 years ago. Since then, he is thought to have to severed his ties with family in the city.
He was found dead last Wednesday in a council bedsit in Nuneaton, Warwickshire, alone, penniless and apparently a hoarder.
Sandy, who now lives in nearby Nottingham but only found out about James' death from someone in Nuneaton who looked him up on Facebook, said: "He has had no contact with his family for 35 years.
"He was a bit of a hoarder, and it took three hours for people to get to him when he died. It's a bit sad to have died on the floor of a bedsit.
"He had no family down there but it is sad because I only live 40 minutes from Nuneaton but never knew he was there."
Sandy, who studied at Baldragon Academy and lived on Alexander Street in Hilltown, believes James' only possible surviving relative is his long-lost sister Elaine Burns nee Scroggie, who may still be living in Dundee.
But he can't find her.
"I have tried relatives in Dundee – people who live in St Mary's – but they couldn't help with finding her."
The last known address for Elaine is Fountainbleau Drive in Linlathen, where she lived until 20 years ago. Her mother was Helen Learmonth and her ex husband was called Peter Burns. She would be 52 years old.
Sandy added: "I need to let her know that her long-lost brother James has passed away, in England.
"I don't want this poor man to be buried and know one know he died."
If you know where Elaine lives, contact Sandy on 07774 511 050.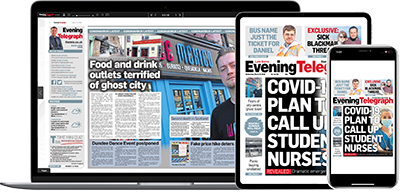 Help support quality local journalism … become a digital subscriber to the Evening Telegraph
For as little as £5.99 a month you can access all of our content, including Premium articles.
Subscribe