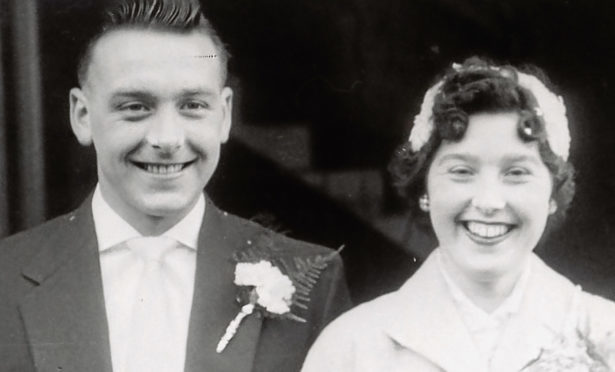 They first met as part of a bunch of happy pals who went to the swimming together — and now they're celebrating 60 years of marriage.
Harry Howie, 79, grew up in Gellatly Street, Dundee, and met Margaret Rodger when the pair were both 16.
Harry, Margaret and their friends would go to the baths down by the river and also go dancing at Robbie's in Hawkhill.
"Margaret's pal told her to have nothing to do with me," said Harry.
"But the next year, I spoke to her mother and father and then we got engaged."
They were married at the age of 19 by the Rev Jarvie at the Wishart Memorial Church in King Street and their first home was in Gellatly Street.
Harry found employment at a sawmill, after which he worked for some years at a brewery below the Queens Hotel.
He spent a lot of his working life in the transport business and was area manager for an office cleaning firm before retiring aged 73.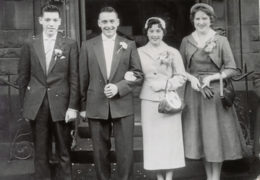 Margaret spent 15 years in the mills and more than 30 as a housekeeper at Liff Hospital.
The couple have two children, Helen and Andrew, and four grandchildren — Craig, Kyle, Ross and Ailsa.
Craig lives in Jersey and the youngest, Ailsa, is studying civil engineering.
Harry and Margaret are still friends with her bridesmaid, Isobel Allan, and they recently moved to the Baxter Park area where they're more than happy with how things turned out.
So, what's the key to a long and happy marriage?
"Just make the most of it," said Margaret.
"And do things together — they're the secrets."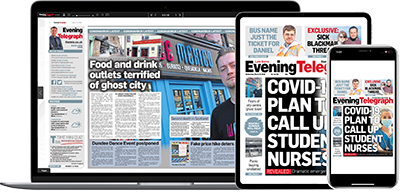 Help support quality local journalism … become a digital subscriber to the Evening Telegraph
For as little as £5.99 a month you can access all of our content, including Premium articles.
Subscribe