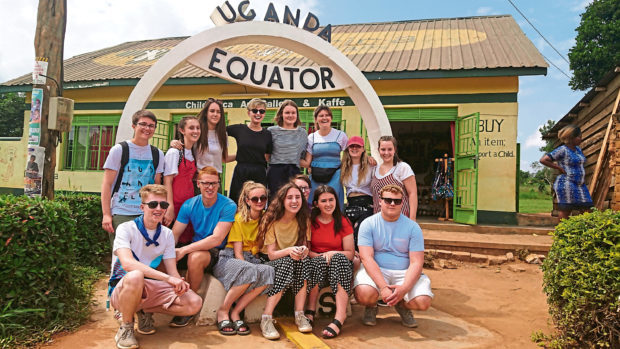 Youngsters from Monifieth High School have returned from a "life-changing" trip to Uganda.
Senior pupils and three teachers from the school travelled to the Amuria District along with Jamie Morrison, the chief executive of Signpost International.
The group spent two weeks and travelled to two areas, visiting four schools.
During their time in the country they taught in classes, made tippy taps – a device that provides a means for handwashing in communities and schools – and planted trees to help offset the carbon they used while travelling.
The pupils also got the chance to see the work that Signpost International does to help the schools and communities.
Pupil Alyssa Hutton said of her time away: "Our two-week Uganda trip was a truly life-changing experience, made possible by the Dundee-based charity Signpost International.
"This experience has hugely impacted my life and has given me a better sense of gratitude towards my own school and right to an education, as unfortunately not every child has this right. In the future I hope to return to Uganda to volunteer and help in any way I can."
Fellow pupil Jacob Dempster said: "The Uganda trip was truly an eye-opener. When we visited the schools it was apparent to me just how little resources these kids have.
"Although they have very little, it never stopped them from smiling, showing me how very grateful they were with what they have."
Youngster Ben Ramsay added: "We visited one school on a Saturday and the majority of pupils still showed up.
"It's made me see that in Scotland we can often take school for granted. My trip to Uganda was an eye-opening experience and one I will forever be grateful for."
Signpost International began in 1992 and has partnered Monifieth High School for the last decade to allow groups of pupils to spend time in some of the communities it works in around the world.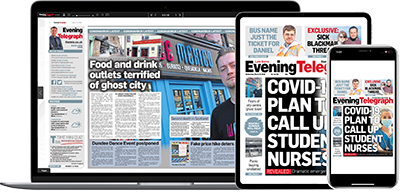 Help support quality local journalism … become a digital subscriber to the Evening Telegraph
Subscribe