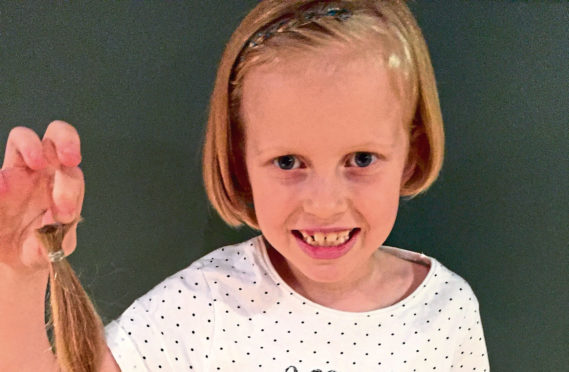 A kind-hearted youngster has donated nine inches of her hair to the Little Princess Trust.
Six-year-old Lara Hillan, a pupil at Leuchars Primary School, is fundraising for the trust – a charity which uses donations of hair to make wigs for children and teenagers who need them.
Lara was accompanied by her mum Gemma and four-year-old brother Austin when she had her locks chopped.
Asked why she wanted to donate her hair, Lara said: "My hair is really long and gets tangled at times. I wanted it cut shorter.
"I heard about the Little Princess Trust after my friend donated her hair.
"I decided to do that too because I wanted to help children who are getting better after being sick.
"It's only hair – I've had it cut short before and it was lovely.
"I have lots anyway and it's nice to share."
Lara has also been accepting donations and has raised more than £450 for the charity.
Gemma said: "The money raised by family and friends is fantastic. I am so happy."
Lara's dad Daniel said: "We are very proud of Lara's determination.
"She has always been a very kind child and this is just another example of her thoughtfulness towards others."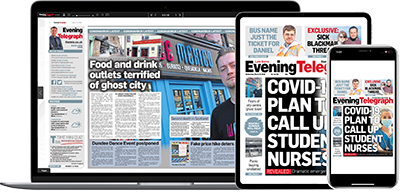 Help support quality local journalism … become a digital subscriber to the Evening Telegraph
For as little as £5.99 a month you can access all of our content, including Premium articles.
Subscribe