When John James and Mary Cunningham were aged just 16, they started a relationship that has lasted a lifetime.
In 1956, Mary was a pupil at Lawside Academy, excited about the school's Christmas dance.
Unknown to her, John was also heading to the dance with a pal — and that evening would lead to a 60-year marriage.
John, now 78, said: "I didn't go to Lawside — I just decided to gate-crash the party with my pal.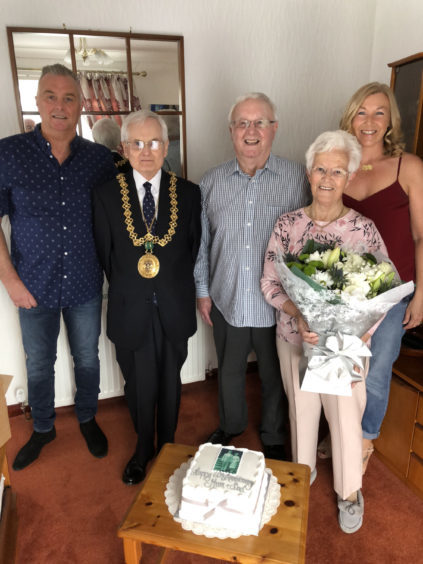 "Luckily, there was Mary and after that night we never looked back."
The pair courted for just under two years before getting married on May 3 1958.
The wedding took place at St Paul's Cathedral in the city.
Mary, also 78, remembers the day well. She said: "It wasn't an extravagant white wedding. We were both only 18 and we didn't have the money for that.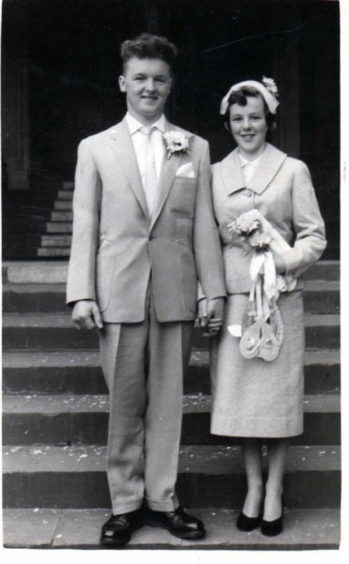 "The ceremony took place at 8.30am because it was the day of the students' charity event when they would decorate floats and parade them around the city so all the streets were closing.
"After the wedding ceremony, we went back to my mum and dad's house for a small wedding breakfast before heading to the Palace Theatre and then the carnival.
"On our wedding night we went home and our best man, my cousin David Cunningham, made us stovies.
"It wasn't a grand day and we definitely couldn't afford a honeymoon but it was fantastic.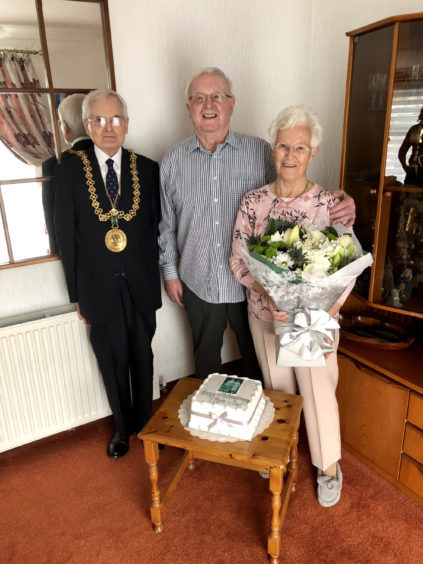 "Although all the pictures are black and white, I remember John's suit being a powder blue colour."
In the image seen here, the young girl gifting the happy couple a traditional horseshoe is Mary's cousin June Kay, who is now 66 herself.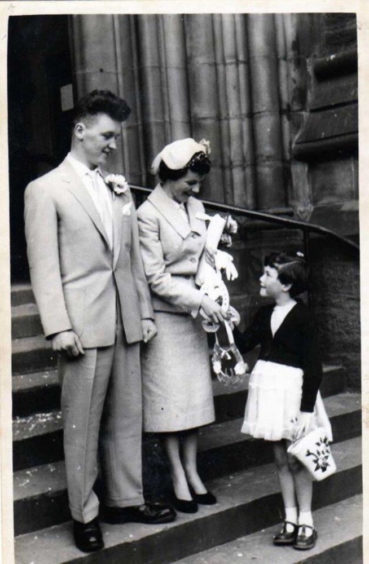 Mary, a retired teacher, and John, a retired roofer, have two sons, Stephen and John, as well as six grandchildren and one great-granddaughter.
It was one of their grandchildren who inspired Mary's gift to John for their diamond anniversary.
Mary said: "My granddaughter had asked why John never wore a wedding ring and the answer was he never had one to wear!
"We were lucky to have been able to buy my wedding ring but John never got one.
"For my gift to him this year, I bought him a gold wedding band which he now wears.
"He bought me a dozen yellow roses but was shocked at the price of 12 flowers!"
During their anniversary celebrations, the couple were visited at their Broughty Ferry home by Lord Provost Ian Borthwick who presented them with a bouquet of flowers and they also received a card of congratulation from the Queen.
John said: "It has been 60 good years of happiness, laughter and banter. I wouldn't change Mary for the world.
"I was a lost man going down the wrong path until I met her."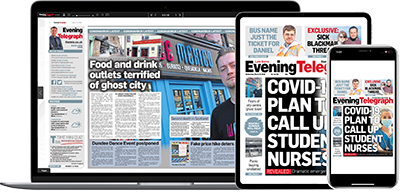 Help support quality local journalism … become a digital subscriber to the Evening Telegraph
For as little as £5.99 a month you can access all of our content, including Premium articles.
Subscribe