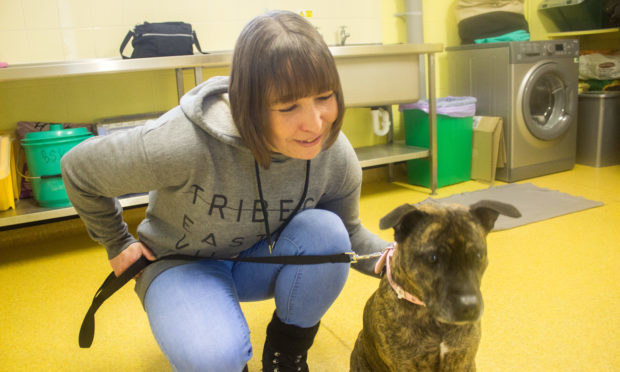 Heather Lewson spends her Friday mornings walking the homeless dogs at the Brown Street Kennels, but says she's the one who benefits the most from the weekly strolls.
"I have anxiety problems and it helps me, it gets me out," the 50-year-old said.
"It makes you feel better in yourself when you're suffering fro anxiety but I like to think I'm helping the dogs as well by getting them out.
"It can help the kennels as well, they might not know everything about a dog so while we're out we can tell them how they walk on a lead, how they react to people, how they react to other dogs and that can give them an insight if they don't have that much information to pass onto a prospective owner."
March 31 marked three years since Heather had started helping out at the kennels.
"I love it, I absolutely love it," she said.
"I think it's good for the dogs because they get to get out and socialise. I just love getting them out and about."
Spending so much time with the dogs meant it was easy to get attached to them.
"There was one in particular recently, I was in every single day when I could to see her and she got re-homed in January and there was tsunami of tears but also happy as well," she said.
"I bumped into her yesterday and so it was great to see her.
"It is hard sometimes but that one really got to me.
"There's a lot but Jess was really special to me and it was upsetting that I couldn't have her but she's got a lovely home now and I'm really happy for her."
It only took three months after she started at the kennels the she took home her own dog Rio, who she still brought down to walk alongside the kennel dogs.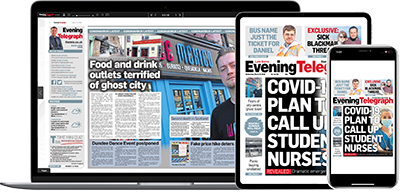 Help support quality local journalism … become a digital subscriber to the Evening Telegraph
Subscribe