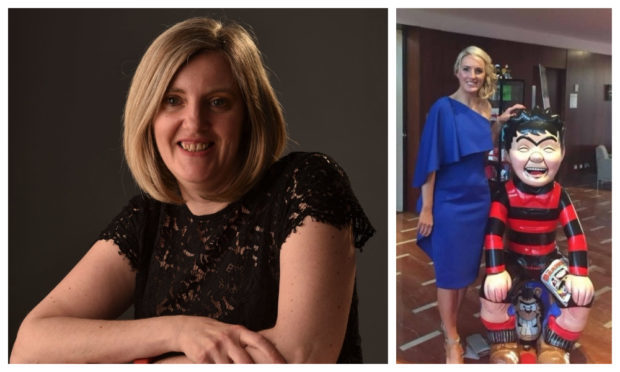 When Karen Hamilton from Dundee was made redundant from a second job in a row she decided enough was enough.
"I'd worked all my life to keep a roof over our heads and food on the table but felt I'd nothing to show for it other than a rather long CV. I decided that I wanted to do something that I enjoy and for myself," she said.
"I have sewn all my life. My gran started to teach me from the age of five and I'd been making my own clothes for a number of years.
"I decided to return to education at Dundee and Angus College and worked hard for the next three years to gain an NQ, HNC and HND in Textiles.
"While in my final year of study I started to set up my own business with the help of the college through their Incubator space.
"I entered its annual competition for budding entrepreneurs and pitched to the Enterprise Dragons who gave me £1000 to get started. I haven't looked back since!"
Karen is now focussing on building her business creating unique made-to-measure clothing. She applied for an Innovation Voucher through Dundee and Angus College which enabled her to access funding to help her research and develop a business project.
"In the last year I have learned so much. The Innovation Voucher will give me the opportunity to research and develop something new that makes me and my business completely different from any other dressmaker in Scotland.
"I am also very excited as it is only the second voucher in Scotland that has been awarded for a college partnership."
Karen will also be part of the upcoming Dundee Fashion Week.
"I became a member of the Board and have been involved right from the beginning.
"Dundee still has a textiles industry and I believe Dundee Fashion Week will be a fantastic platform for our local designers and makers to showcase this.
"I will be creating my first collection and showing it at the finale event in Dundee's Caird Hall on 13 May. All being well, it will also be the platform where I will reveal the product I have developed using my Innovation Voucher!"
Karen's future plans for her business include further developing her prototype to an actual sellable product, employing a member of staff and training the next generation of dressmakers through an apprenticeship programme.
To find out more about Innovation Vouchers contact business@dundeeandangus.ac.uk or call 01382 834874 to arrange a meeting with a Business Advisor.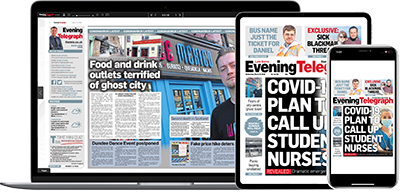 Help support quality local journalism … become a digital subscriber to the Evening Telegraph
Subscribe