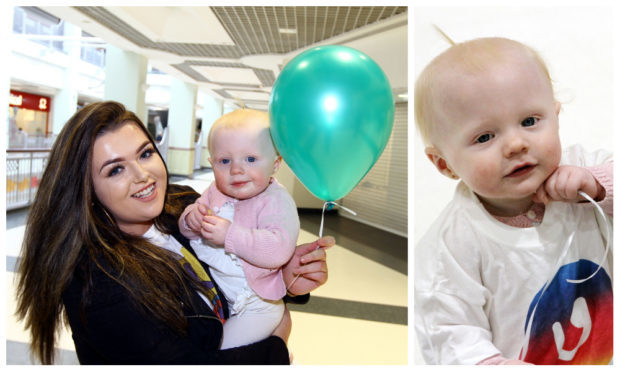 Zoe Smith never would have thought she could would be on track to study design with a goal of opening her own business.
It wasn't until the 20-year-old mum from Fintry began heading along to the Bringing Up Baby (BUBS) young parents group, which was set up by the Front Lounge charity, that things began to change.
"It's amazing really, it's opened so many different opportunities and stuff for me.
"I don't know where we'd be without it," she said, holding her one-year-old daughter Tilly Fox.
Front Lounge, which was launched by Chika Inatimi, supported the group and helped it start up Kindred Clothing, a project which taught the parents new sewing skills with the aim of turning into a parent-run business.
They are now in the running for up to £50,000 through The People's Projects, with the wining groups decided by vote.
Zoe said winning the money would be a major boost for both the group and for her personal dreams.
"I had lost every bit of confidence, but being here Chika kind of sees the potential in yourself and pushes you," she said.
"It would be absolutely amazing because we'll have the opportunity to buy sewing machines and stuff, everybody could have their own machines and we could go on so many courses, I don't think you could word them all but basically the sewing machines and the materials are the most important."
The BUBS group was great as it allowed her to spend time with Tilly while also upskilling herself.
"There isn't actually many groups where you can take your kids and make stuff at the same time," she said.
"This is the stuff you do in college but there you've got childcare and you're losing out on time with your babies and here it's a completely different story.
ACHIEVEMENTS: Dundee mum heading to college after sewing turns her life around
"I was wanting to go into clothing but Chika pushed me to go into design and I'm quite glad about that because design is definitely the route I want to be taking.
"Designing clothes and then hopefully me and you will have a little shop," she said to Tilly.
– You can vote for Kindred Clothing from today until midday Monday 30th April at frontlounge.org/kindredclothing/
'This could be a huge project' – community group in the running for £50,000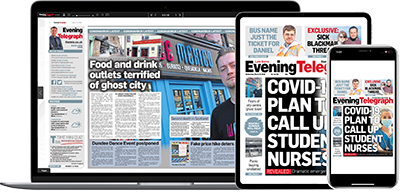 Help support quality local journalism … become a digital subscriber to the Evening Telegraph
For as little as £5.99 a month you can access all of our content, including Premium articles.
Subscribe