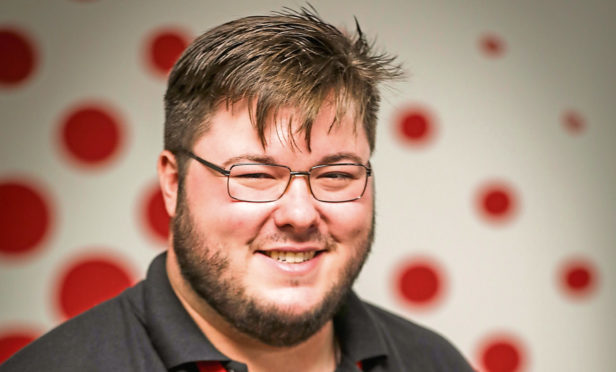 This science enthusiast bagged the perfect job in Dundee after falling in love with science communication.
And now he wants to reach as many people as possible to show how cool science is.
Grant Carpenter, 24, is a exhibition and community engagement officer at Dundee Science Centre where he writes and designs the amazing shows that are exhibited on a variety of topics.
Grant, from the West End, began his science career when he studied a Masters in Science Communication in Edinburgh.
He said: "I originally wanted to become a doctor and I went to university to study genetics. It was there that I fell in love with science communication and went on to complete a masters.
"I started working in the science centre two and a half years ago as a science communicator.
"In that role I delivered the shows that are performed around the centre and helped the public explore the centre and help with anything they needed to know.
"I also went to more deprived areas in Dundee and Fife to showcase all the different careers you can go into through science and to show that science can be pretty cool.
"Now I write and design all the shows you see and train the communicators on how the shows should be presented.
"Being from Dundee I used to come to the science centre a lot when I was younger because I loved how it was so hands-on and I found out new facts every time I came, normally gross facts.
"It is really cool now that I get to give that to kids.
"It is always great, especially working with people who are in 'hard to reach' groups – basically kids who maybe aren't interested in learning anymore – and showing them there is so much you can do with science. Even if you don't like one science subject, there will be another part you'll love."
Grant can't see himself coming out of the science line of work, however, he would like to work in different cities to bring science to more people.
"I love this job. Maybe one day I would like to work in London or Edinburgh to reach more people, but I am content with working here.
"It is amazing fun and all of the team are a great laugh which helps.
"I would recommend a career in science to anyone."
Volunteering is good way to get started
grant admits that although it is daunting to perform some of the shows in front of a crowd, it does sometimes make him feel like a rock star.
He said: "It is scary to be up in front of lots of people at the start, but when we do shows using things like liquid nitrogen, which is quite dangerous, and there are lots of people there cheering you on and getting excited, it does make you feel like a bit of a rock star."
For future scientists Grant advises to look for volunteering opportunities in science centres and universities to further your knowledge.
He said: "It isn't a super easy field to get into but it is super fun.
"Science communication is a fairly new field so now is the perfect time to get involved."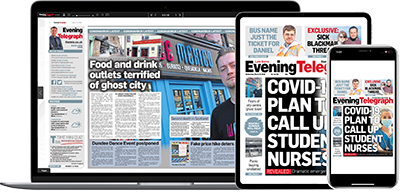 Help support quality local journalism … become a digital subscriber to the Evening Telegraph
For as little as £5.99 a month you can access all of our content, including Premium articles.
Subscribe