The genre may have changed but the music Tristan Button grew up surrounded by still has an effect on him.
The 37-year-old, who realised his dream of running a studio nine years ago when he launched Dundee Music Studios, said his father was president of the Tayside Opera for many years.
"There was constantly people coming around the house, other people from the opera would all come around, drink some wine and sing some songs," he said.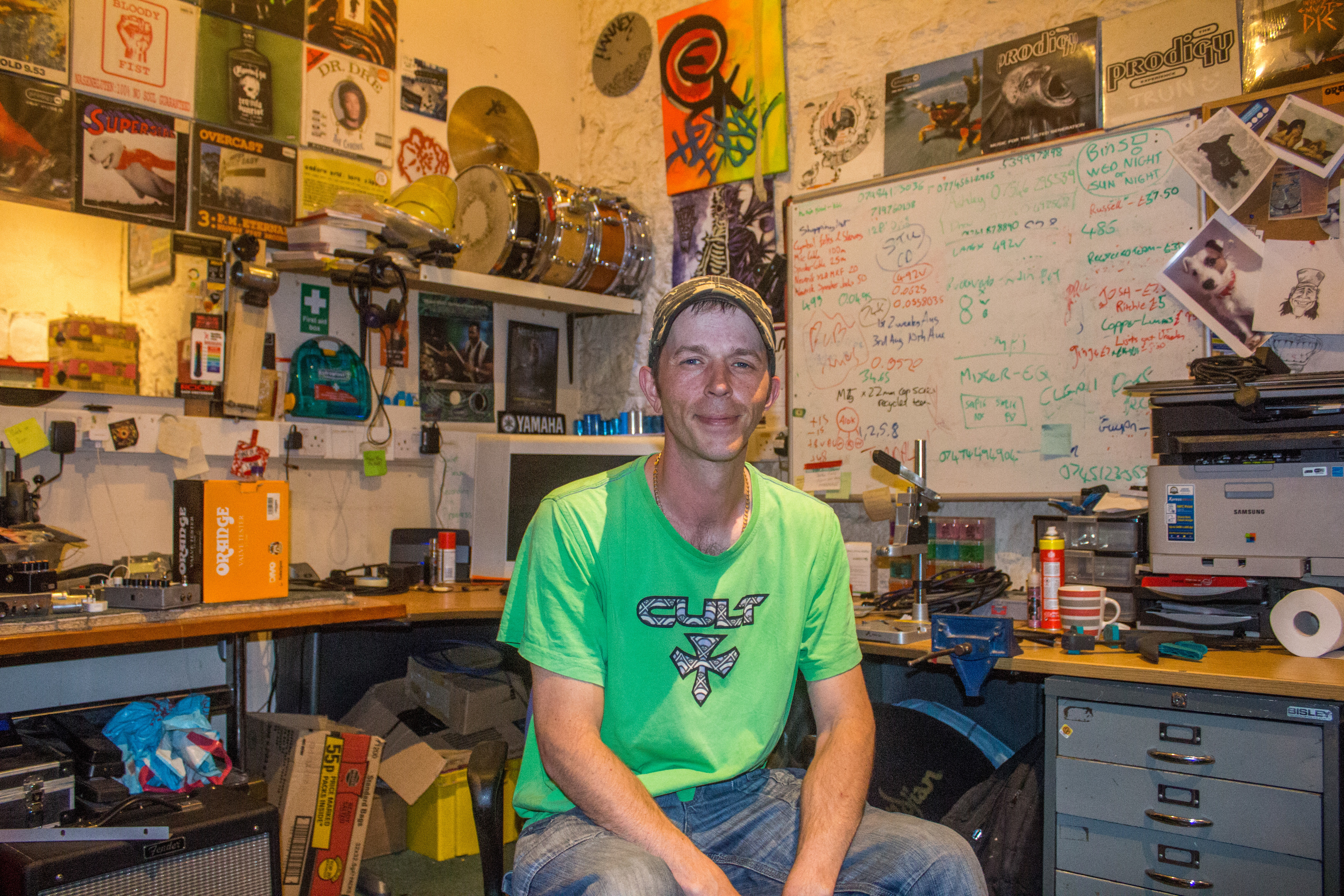 "It was mainly classical music that I was interested in when I was very very young.
"If there was ever any children's parts, me and my sister would get dressed up and thrown on stage, I sure to enjoy that.
"There was never much singing involved, it was mostly just being children running around on stage."
Tristan said he started playing the cornet when he was four or five, and then moved on to the baritone horn while he was a student at Grange Primary School in Monifieth.
"But I always wanted to play the trombone and they didn't have one in the music department, but eventually the must have got a bit of extra cash and got a trombone so I started playing the trombone," he said.
"And I did that right thought to near the end of high school."
While he trained and began working as an engineer, he started DJing electronic and hip-hop music, later moving into scratch DJing.
"Some of my friends had a band and my best friend had just been asked to be the drummer so he asked if I wanted to come along and do some scratching on top of the music," he said.
After a few weeks, Tristan asked if they were ok with him bringing along his synthesizers and the band kicked off from there.
"It was great, we had a great time doing that and the band was together for about 12 years."
Spending most of his spare time being involved in music and going into so many studios, Tristan said he always had it in the back of his mind that he one day wanted to run his one of his own.
He took a few business classes and looked into what it would involve, but the timing didn't feel quite right.
Then in 2007, both his parents passed away within two months of each other.
"It kind of just turned my life on it's head," he said.
He quit his job and spent six months travelling around Australia with his future wife, before coming back to Dundee
Then in 2009 he was told that a charity studio run by his friend's dad near the Marketgait was up for sale, and Tristan decided to take the chance.
"It was quite a big thing for me, a bit of a massive thing for me actually but at that point in my life it was a risk I was willing to take," he said.
He launched the studio, a band booked one of his rooms full time and the business began to slowly grow, but it wasn't until about a year and a half after opening that it began to turn profitable.
"I remember six months into it being really really worried about things, that I might not be able to keep running," he said.
"But I persevered with it and it's worked out.
"I'm never going to be a millionaire from running the studio but it's more of a lifestyle job. I get to spend an awful lot of time with my kids which I'm quite grateful for."
There is still a lot of hard work which goes into the studio, with Tristan and Harris, one of the studio's staff, staying up until 5am one recent weekend to prepare it for the launch of the Dundee Music Academy, but it's paying off.
The Academy is Tristan's next big project and he wants to encourage more people to start playing music.
"We've got big plans for the music academy and high hopes for it," he said.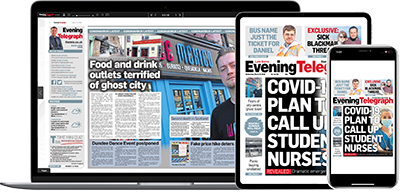 Help support quality local journalism … become a digital subscriber to the Evening Telegraph
Subscribe