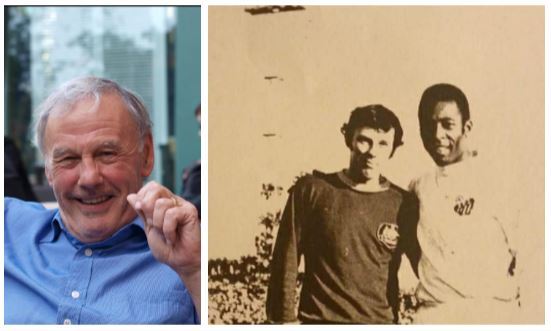 From Kirkton to Australia, football has taken Jimmy Rooney around the world.
Last week, Susan Rooney shared a photo in the Facebook page "Dundonian History for all" of the time her husband's uncle met World Player of the Century Pele in November 1973.
"Jimmy was playing for Australia and Pele came to Australia with Santos," Susan said.
"The crowd was 40,000 inside the ground which was huge for football in Australia then."
Jimmy went on to score in the game, which they drew 2-2.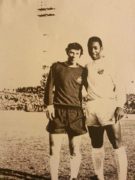 Jimmy's wife Linda said he had gone to Australia with three other lads on a boat in 1968 play football.
"He loved the lifestyle here and got the breaks in football which enabled him to see the rest of the world and play in the 1974 World Cup," she said.
"He had 100 caps for Australia."
He started his career playing as a a left winger with Lochee United, Peterborough United and Montrose F.C. before emigrating to Melbourne, Australia, to play with the Ukrainian Essendon Lions.
He transferred to Sydney to join the Prague club in 1970, and later played at APIA Leichhardt, in the New South Wales First Division.
In 1977 he joined Marconi Fairfield for two seasons, before moving back to Victoria where he played with Heidelberg United and Croydon City Arrows.
The Jimmy Rooney Medal, awarded from 1992 onwards to the man of the match in the Victorian Premier League Grand Final, was named in his honour.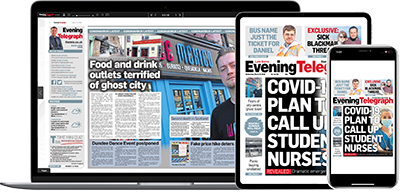 Help support quality local journalism … become a digital subscriber to the Evening Telegraph
For as little as £5.99 a month you can access all of our content, including Premium articles.
Subscribe