After growing up seeing the effects of inequality in Dundee first-hand, Dr Trish McCulloch is looking at ways to make a difference in the community – and says everyone can play a part.
"I grew up in Dundee and I think just through growing up and life experience developed an interest in fairness and equality and care," she said.
After working as an auxiliary nurse and child carer while studying a degree in English literature in Aberdeen, Trish went into a post-graduate route in social work at Edinburgh University.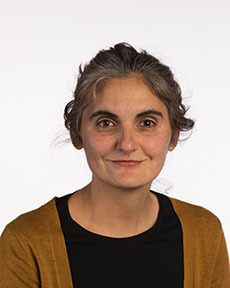 "That really developed my understanding of social work and social work's contribution to society," the 43-year-old said.
"You grow up seeing people sometimes doing it tough and you start to see that some of the things that help us all are relationships and people who can get alongside and walk with you, and I guess that became what I wanted to do for work."
That focus on society, relationships and the individual has become a major part of Trish's work and research over the last 15 years since she became a lecturer and later lead of social work at Dundee University after moving back to her home city.
"A lot of my research is interested in how do we work with people to achieve the changes that we all want to see," she said.
"That sense of the individual being an expert in their own situation;  we want to work with people towards making things better – and they need to be the absolute centre of that process."
"I think sometimes in social work and in other areas, particularly in justice, the only bits we see and hear are people's behaviours and often that's really quite difficult behaviours that can harm and can hurt.
"But always behind that behaviour is a human story and a life story.  If we want to support change in behaviour we have to hear and understand that life story.
"And that's for me is not about excusing behaviour, it's about understanding some of the causes behind behaviour. To work with that we need to understand the person and their story."
While Trish, who grew up in Brackens and Lochee and now lives in Longforgan, also holds a number of roles with national organisations around Scotland, including Chair of the Scottish Heads of Social Work Education Group and Member of the Social Work Services Strategic Forum, she said she decided to work from Dundee both for her family connections to the city and the opportunity to work at the university.
"Certainly I think growing up in Dundee, there's a lot of formative experiences that shaped what I grew up to care about," she said.
"I would say I have both a local focus, in terms of my place in the university in Dundee and the city, and also a national focus in terms of how we are as a nation and how we look after one another as a society.
"I believe we're all part of a social community and we have responsibilities to one another in how we live."
Social work is sometimes on the fringes of society but Trish said it was something everyone could be involved in by doing their own little bit to help the community and people around them.
"I think probably all of us will have relationships where we have the choice to care and contribute, or to condemn and blame – and we face those choices every day," she said.
"I believe in the power of care, I believe in the power of hearing and listening and understanding, and I think we can contribute a kind of care in the way we live our lives, care for ourselves and care for others."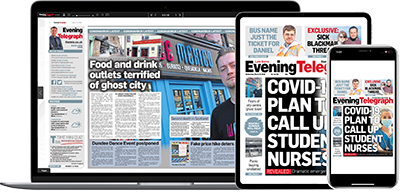 Help support quality local journalism … become a digital subscriber to the Evening Telegraph
Subscribe