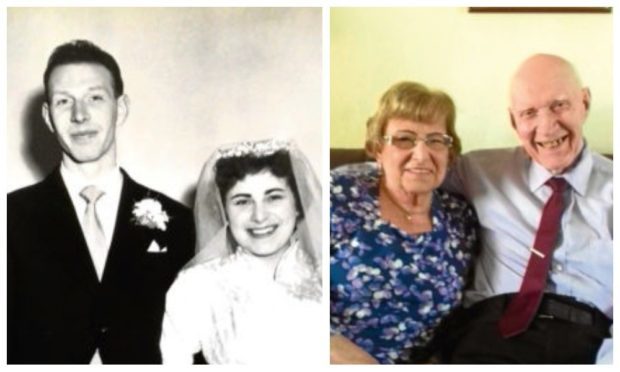 After meeting at a dance in 1957, David Morton and Isobel Jones didn't hang about.
They were engaged within six weeks and married a year later!
Now they're celebrating 60 years together.
Isobel grew up in Midmill and David was a Lochee lad whose first job was as a telegram boy.
Isobel started her working life as a school clerkess while David was called up for the RAF and was a dispatch rider stationed at Gutersloh in Germany for two years.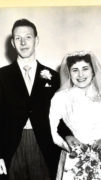 They first met at the JM Ballroom and there was an instant attraction.
"She just couldn't wait to get her hands on my money," laughed David, now 85.
They were married in Mains of Fintry Parish Church, with a reception at the Craigtay Hotel — or Hungry Mary's as it was known.
Their first flat was in Hill Street — "cold water and an outside toilet," recalled Isobel, 82.
Today they live in Charleston.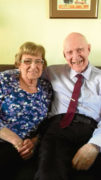 Isobel is well remembered as a P7 teacher at Hillside Primary School for 23 years while David spent an amazing 44 years with the Post Office.
The couple have two daughters, Linda and Susan, and are hugely proud of grandson Adam, who is currently at university.
So what's the secret of their happy marriage?
"Have the 'me' things and then have the things you do as a couple," said Isobel.
Sound advice!
Their diamond anniversary celebrations are to be held shortly at the Queen's Hotel.
Congratulations!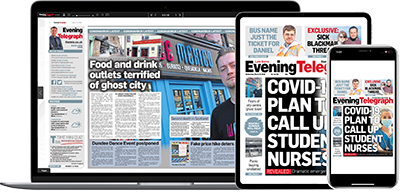 Help support quality local journalism … become a digital subscriber to the Evening Telegraph
For as little as £5.99 a month you can access all of our content, including Premium articles.
Subscribe