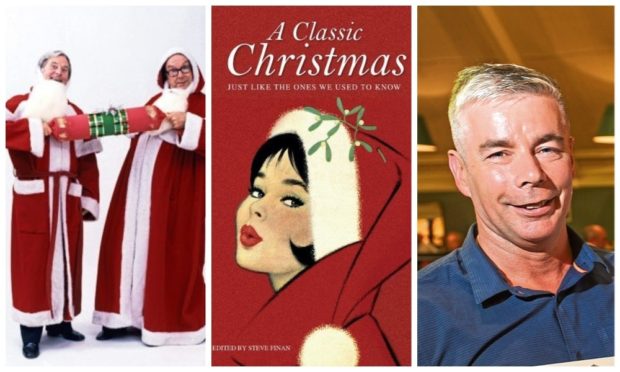 Christmas is just around the corner – and as you fill stockings, write Christmas cards and decorate the house, what better time to reflect on days gone by?
Festive traditions have changed a lot over the years, from the carols sung and the clothes worn to the presents wrapped.
Now, a new book is casting a nostalgic look back at Christmases of the past.
Edited by Dundonian Steve Finan, A Classic Christmas – Just Like the Ones We Used to Know, features material from a vast archive of DC Thomson publications, including the Evening Telegraph.
It takes readers back in time through the '30s, '40s, '50s, '60s and '70s.
We've picked out just a selection of snippets (below).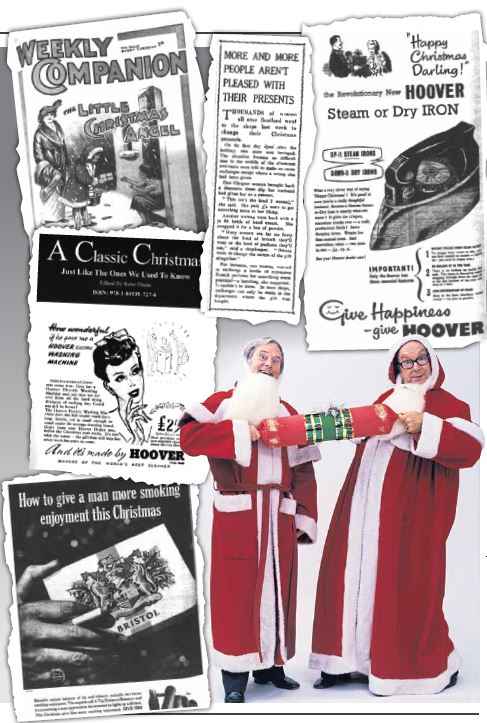 The nostalgic book includes Christmas carols, wartime festivities, winter fashions and presents from the past.
Steve said: "It isn't that I don't like Christmas today. Well, actually, it is.
"Christmas isn't what it used to be. Whether it is better or worse is up to the individual, but no-one could deny that the big day of today is quite unlike what the big day of yesterday used to be.
"A 21st Century Christmas is brighter, louder, a lot more expensive and a lot longer-lasting.
"The book is intended as a way to take a look back at all our Christmases of the past.
"The things we did, the food we ate, the way we dressed, the presents we gave and received and the way we enjoyed ourselves.
"To do this, I plundered articles, tips, stories, and features from newspapers and magazines of the past.
"It's all here, from Delaney's Donkey to Morecambe and Wise, paper chains to florins in stockings.
"This is how we celebrated and coped with our Christmases, told in the words of the time.
"And it is unashamedly, indeed proudly nostalgic.
"It is not intended to be a 'how to prepare for Christmas' book.
"There will be enough articles, TV shows, websites, podcasts and tweets urging you to do this, buy that, go there and watch this in your hectic Christmas preparations.
"This book, instead, is a comfortable, relaxed look at the way we were.
"This book wants you to sit back, put your feet up and think of how things used to be.
"This book doesn't recommend you buy anything, go anywhere, watch anything or feel pressured into making anything.
"It is not intended to add to the stress.
"Quite the reverse. It only asks you to remember, enjoy a little nostalgia, and smile."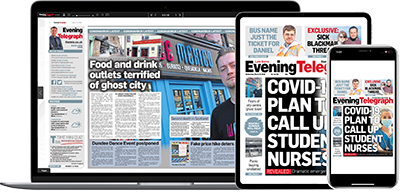 Help support quality local journalism … become a digital subscriber to the Evening Telegraph
For as little as £5.99 a month you can access all of our content, including Premium articles.
Subscribe