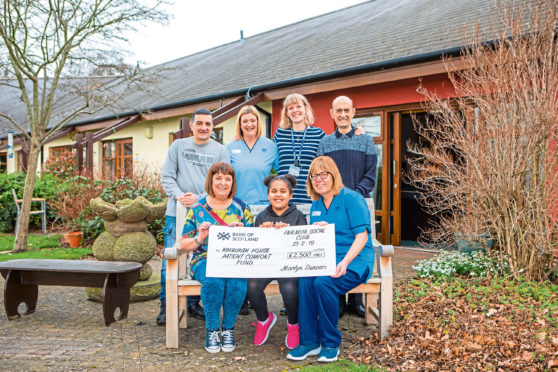 Dundee's Fairmuir Social Club have presented a cheque for £2,500 to adult hospice Roxburghe House.
The money was raised during a fundraising night at the social club held on February 13 which included cabaret, auctions and a raffle.
Audrey Ward, 56, from St Mary's, who is a member of the club, organised the fundraiser in memory of her mum Mary McLaren who died in September after working at the social club for 35 years.
She said: "The staff at Roxburghe House were amazing at looking after my mum while she was unwell.
"I was extremely surprised at how much we raised – it was an emotional night for my dad and brother.
"My dad was a past president of the club and that's how I was introduced, so it has passed between generations.
"I think it's very important for people so they can go and let their hair down and it's a very well-run social club."