As Dundee undergoes a £1 billion redevelopment of its Waterfront – and regeneration work takes place in a number of other communities – parts of the city are virtually unrecognisable from a few years ago.
But the city's past has not been forgotten, and now those bygone eras are being brought back to life in a new calendar launched by the Tele.
Dundee Memories 2019 showcases scenes from the City of Discovery from the late 1940s through to the 1970s.
All of the photos are from the DC Thomson archives and have appeared in print at some point.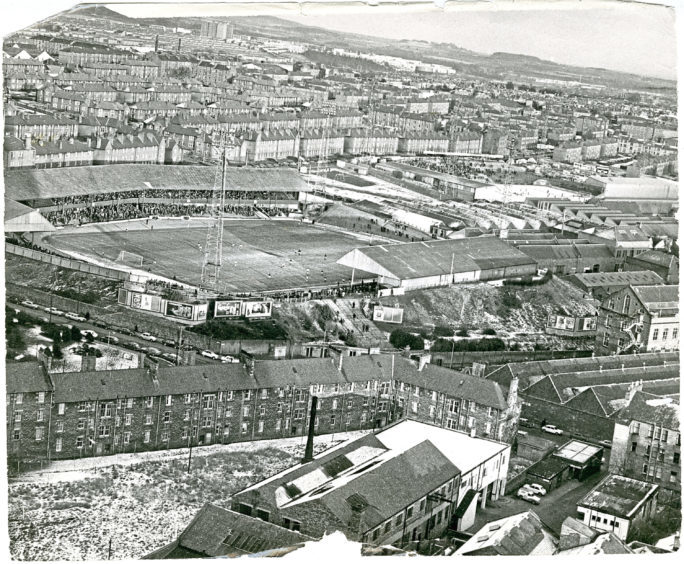 Many locals will fondly recall going ice skating on Stobbie Ponds – and we were there to capture the scene in 1962.
People of a certain vintage will remember how Dock Street looked in the 1960s – and our photograph shows the Royal Arch and Shore Street bus stances at a very different time for the Waterfront.
We were also there to capture Dundee Royal Infirmary in its heyday – and our calendar features a shot of its busy entrance in July 1954.
Buses are now a familiar sight on Lochee Road – but in the past it was a regular route for the city's trams – and our calendar showcases one heading up the street with Dudhope Castle in the background.
Among other images, there's a shot from the top of the Hilltown in 1956 – with the familiar clock visible.
Barry Sullivan, assistant archivist at DC Thomson, said: "As with previous years, the Dundee Memories calendar has again sought to reflect the interest Dundonians have in seeing their city as it was.
"It combines views of the familiar, such as the Stobbie Ponds, with long gone – but not forgotten – features such as the Royal Arch and the old Overgate.
"We in the archives department know only too well how popular old photographs are, given that this is consistently one of the most heavily used areas of our collection.
"As well as those seeking images of relatives or loved ones, we process a lot of inquiries asking to see photos of homes as they once were, with pictures of old jute mills being among the most frequently requested.
"Given the changes that the city has undergone, not only in recent years but historically too, perhaps it's no great surprise that Dundonians are keen to make these links to the past and to see things as they used to be."
The calendar is available online from dcthomsonshop.co.uk or by calling freephone 0800 318846.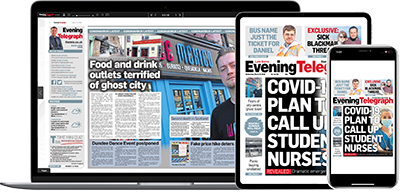 Help support quality local journalism … become a digital subscriber to the Evening Telegraph
Subscribe