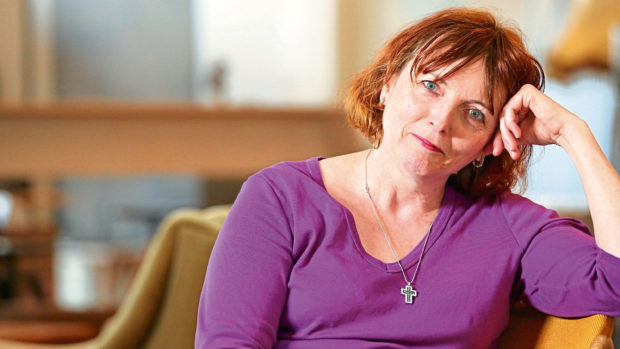 The variety of scenic locations in Tayside and Fife makes it the perfect choice for filming crews.
And the employees at TayScreen Scotland, and the equivalent for across the water, FifeScreen, are on hand to help with their expert local knowledge.
Julie Craik, project manager at TayScreen and FifeScreen, which is based in Dundee, has been involved since 2002 and realises she has "quite a cool job".
Julie said: "FifeScreen and TayScreen are the screen commission for Fife and Tayside. The office was set up in 2002 and serves the councils of Angus, Dundee, Fife, and Perth and Kinross.
"TayScreen was created as part of the strategy across economic development, tourism and creative industries, to promote the region to attract media production of all types.
"The core service we provide is supporting production with a free service to help projects source locations, facilities crew and other services.
"Projects let us know what they need and we do our best to help.
"We also provide business and market development advice and assistance to creative screen industries and other services linked with the media projects, such as accommodation, craft skills and catering.
"The office doesn't shut at 5pm – I am constantly checking emails and doing research on local locations.
"I realise that I am really lucky to have such a cool job.
"I get to be up close and personal to productions such as Outlander, and be beside an Aston Martin, so I want to put as much into it as I can."
When it comes to her daily role, no two days are the same for Julie – and with an average of 100 projects a year coming to the area, ranging from photoshoots which are featured in magazines such as Vogue, to films and TV series that are shown around the globe, there is plenty to keep Julie busy.
Julie added: "We also do a lot of work with Digital Dundee, so it is not just filming productions. We also advise companies when they are looking to produce VR or AR games and apps that can be used in real-life settings.
"We are delighted that productions find the Tayside and Fife area so attractive and many keep coming back for different projects."
Looking out for a new location
If you have a stunning location in the local area and are interested in seeing it on the big screen, you can register with TayScreen or email Julie for more information.
Julie added: "We are always interested in finding new locations in the area, especially locations of scale.
"It can be anything from estates that feature an older mansion in the grounds to big, empty shops.
"We are also desperate for things that can double up as studio spaces.
"For a production to use a space as a studio, they are looking to use one that has a lot of height, ideally around 30ft.
"Although there are a lot of unused warehouses and factories in Dundee, not all of them seem to have as much height as the teams that come to the area want."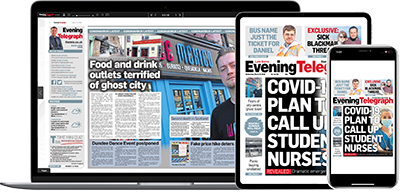 Help support quality local journalism … become a digital subscriber to the Evening Telegraph
For as little as £5.99 a month you can access all of our content, including Premium articles.
Subscribe