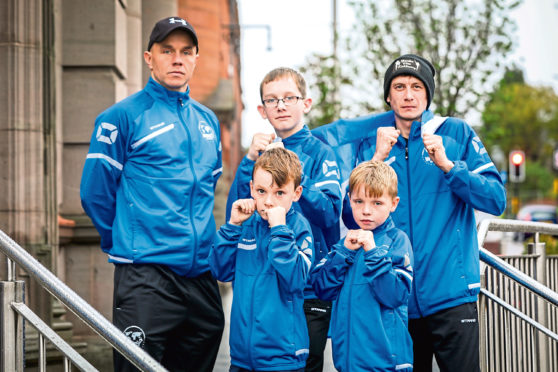 Dundee Elite Freestyle Kickboxing Fight School have their first competition of the year this weekend.
The club will head down south next Sunday to take part in the Watford Open Nationals (WON).
An eight-strong fight squad of coach Sean Wanless, his son Riley, Derren Currie, Cameron and Lennon McGregor, Thomas and Nathan Armstrong and Aaron Humphries will take to the ring for the Dundee outfit.
Dundee Elite have been back in training for a fortnight ahead of a return to competitive action as they seek to build on a terrific 2018 for their athletes with more medal success.
And Wanless has been happy with how their preparations have been going so far ahead of the meet as they look to shake off the cobwebs from the winter break.
"We have been back for a couple of weeks since the new year and we are putting them through some tough sessions," the 36-year-old said.
"They are nowhere near as fit as they used to be but they're still giving it 100%, which is good to see.
"We will be ready for the tournament, can't wait for it in fact!
"We have got the Scottish Championships coming up but we have decided to go to Watford to see what they have got down south.
"We'll get different opponents, which is good, and we'll give it a good go.
"I am hoping for and expect medals.
"We then head for the WKA champs two weeks after that."
The competition will see the debut of young Humphries for the club and Wanless is delighted to see more kids taking up the sport with Dundee Elite.
He added: "He was at another club and has only recently joined us.
"It will be his first fight for the club and he is a cracking wee fighter."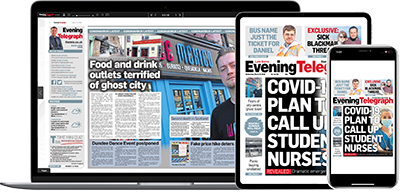 Help support quality local journalism … become a digital subscriber to the Evening Telegraph
Subscribe