Although some never lost their love for vinyl records, there is no denying that there has been a resurgence in the vinyl market.
Le Freak Records on Perth Road is there to help with vinyl needs for music lovers in the city – and it even puts on live gigs in the dinky shop.
Jack Lefeuvre owns the shop, alongside brother Tom, with the pair opening the record shop's doors in October 2017.
Although it is a business, Jack describes it just like "someone's gaff" with him urging people to just come in for a chat about music.
"I grew up listening to music and practically lived in Grouchos when I was younger.
"Music is basically the thing that gets me up in the morning, so it seemed fitting to open a record store.
"While living in Aberdeen I worked in a similar shop so I picked up all the skills I need to value records and was able to pass them on to Tom when we opened.
"I like albums, whereas Tom is more into his dance music, so we split it up that way and work half days each in the shop.
"It is great because it doesn't feel like a job at all. I get to sit and listen to music and meet lots of cool new people who come in. Everyone is welcome to come in for a blether.
"I am not too bothered if you buy anything. Money doesn't matter too much to me as long as we can pay the rent.
"I think it is more like coming in to someone's gaff and having a chat and listening to music.
"The amount of people I have met through this job is the best part and everyone helps each other out on this street.
"The shop is like a wee hub. It is a place that has led to loads of opportunities."
Jack knows there is some competition with Grouchos and Assai Records being in the city, however he thinks they all offer different things.
He added: "We are all offering our own way of doing things so I don't think we are much competition to each other.
"I love Grouchos and I never want it to close."
Although taking the leap to owning their own shop was daunting, Jack says that now he loves it.
"It was daunting at the start but not really now.
"I figured there are so many idiot people who run businesses, why can't I?"
Live music and DJs are often in shop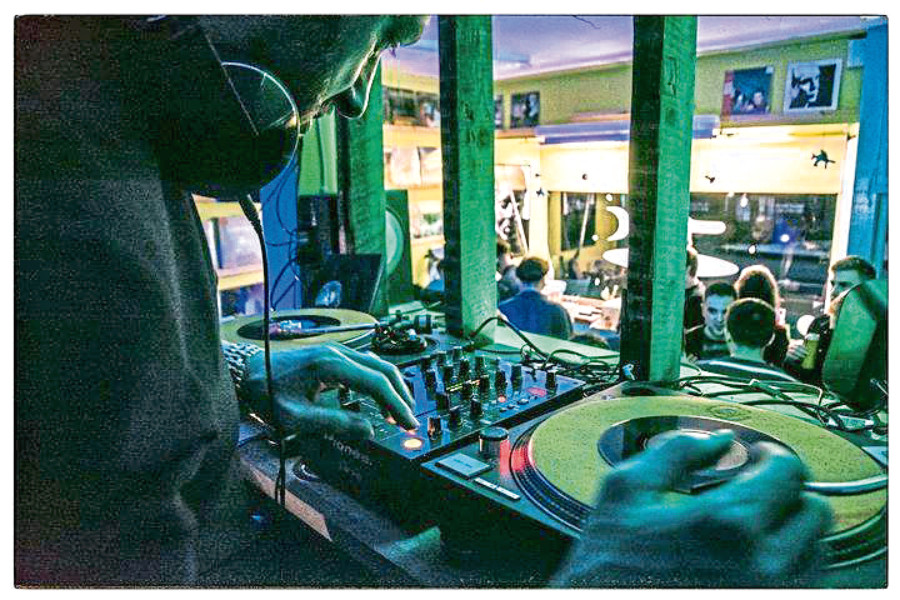 Le Freak Records doesn't only sell music, it even brings live music to the shop.
Jack said: "My brother and I both DJ quite a lot so there is always a DJ in here playing all the time.
"We have also had loads of young home talent in playing some sets, such as Drain:Pipe, and loads of my mates who are in bands or who are DJs have come in and played.
"We had the guitarist from Django Django in playing, too.
"We never charge people to come in and listen to whoever we have playing and we have also never said no to someone coming in to play music either.
"We are planning to keep doing more live music in the store and we have a few events in the pipeline for the near future."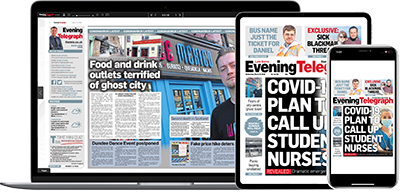 Help support quality local journalism … become a digital subscriber to the Evening Telegraph
Subscribe