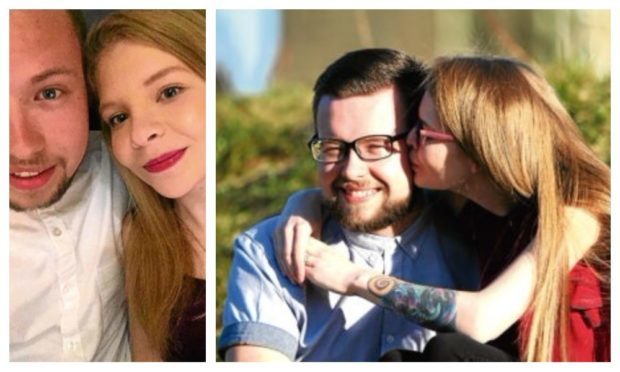 You never know when, where or how the proposal will be made.
Maybe over dinner at a stylish restaurant or in the ruins of an ancient castle, perhaps on a windswept beach.
For Chloe Street, she certainly didn't expect her proposal to take place in front of hundreds of people at a dance event — with a Haribo ring!
Chloe, 20, is a Hilltown girl who went to Morgan Academy. She had been living in Perth when she encountered the guy who was going to tick all her boxes.
Chloe recalled: "It was a friend's birthday party at a house in Downfield two years ago and I just got chatting to this guy."
The guy in question was Daniel Chalmers, and the two hit it off pretty much straight away.
Chloe said: "He was a great pal to start off with — he's funny and caring and can be such a pain at the same time."
A short time later, Dan asked Chloe out and, after meeting at a local pub, they had a wander along the riverside in Perth and that was it.
They've been pretty much inseparable ever since!
"We're both foodies so we like cooking, chilling in front of the TV and going on little trips," said Chloe, adding: "He's so easy to be around and there's nothing better than just being home with our cats, Luna and Alfie."
Dan's an electrical wholesaler's apprentice, from Kirkton originally, and if there's one thing he's not short on, it's confidence.
Two of his young nieces, Paige and Erin Thomson, are both members of the Addicted2Dance Crew which rehearses at studios in Dundee's Lorne Street.
Recently, Addicted2Dance held a show for family friends at the Whitehall Theatre and when they wanted an MC with presence to host the show, Dan got the gig.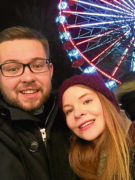 Chloe said: "He doesn't have a problem standing up in front of hundreds of people. We watched the performance and at the end, when he'd finished thanking all the dancers and sponsors for their support, he suddenly called me out to join him on the stage.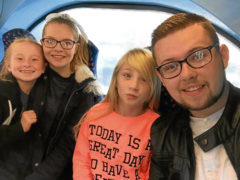 "I was pretty apprehensive, pretty nervous in front of all those people, but I went up and while I kind of had an idea what was going on, I couldn't be sure.
"But then he started his little speech about 'we met two years ago' and I honestly thought I was going to faint.
"I can't remember what he said after that but I was so happy.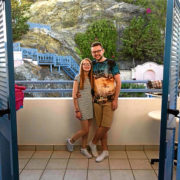 "Hardly anyone knew what he was planning to do and he said later that Reece, one of the dancers, had been sent off on a quest to find a Haribo ring, which he was going to propose with."
Naturally, the charming Dan got the world's biggest "yes" and the next step was to organise a proper ring after which Chloe told her mum, Shona, the good news the next day.
"Now we're planning an engagement party and the wedding will be in a couple of years' time. I never expected this," she said."
Massive congratulations to you both. And Dan? You're a legend.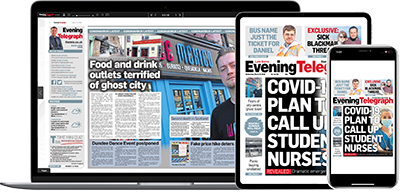 Help support quality local journalism … become a digital subscriber to the Evening Telegraph
For as little as £5.99 a month you can access all of our content, including Premium articles.
Subscribe