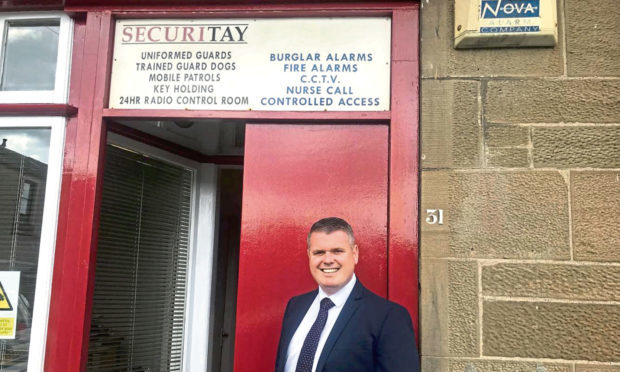 When it comes to security, local company Securitay has it covered and Martin Dunsmuir's team is there 24/7.
For 15 years Martin has worked his way through a number of security roles, from getting his first job at 17 guarding a building site to now working as the emergency response control centre supervisor at Securitay, based on Church Street, Broughty Ferry.
Martin said: "I think it is extremely important that I have the experience of working my way up the ranks throughout my security career.
"It is so important in a managerial role to know what your team's needs are and never to ask someone to do something you wouldn't do or haven't done in the past.
"Working in a security business is a 24-hour job and we don't even close the doors on Christmas Day, so it is important to care about your team's daily needs."
As control centre supervisor, Martin oversees two control room staff who continuously monitor their clients' CCTV cameras in both commercial and residential properties and factories.
He said: "My day-to-day work is pretty hectic. As well as overseeing the control room staff I also oversee our five response drivers who would go out to any alarm calls.
"We also go out to any prospective client's sites to carry out a full survey and risk assessment to give them the best advice on security systems.
"It is great for our clients to know there is someone at the desk 24 hours a day who can deal with any alarm call-outs.
"The main thing is that we can achieve customers' goals and satisfaction when it comes to their security needs."
The company offers a wide range of services including manned guarding, mobile patrols, key-holding and CCTV installation and monitoring.
Having only started at the firm last September, Martin couldn't see himself moving anywhere else fast.
"At the moment I have no aspirations to move away from what I am doing and where I am working," he said.
"SecuriTay is fantastic to work for. The firm is compassionate as this job can be hard going at times and we are all just like a family.
"If you can't have a laugh at work you shouldn't come."
'Great bunch of people to work with'
If you are interested in a career in security, securitay might be for you.
Securitay is always looking to expand its workforce.
Martin said: "We are always looking for prospective staff to join us in a variety of roles.
"If you are interested in security work, I would say go for it.
"Not only is it a great bunch of people but we also only direct employ, so there are no agencies involved.
"That allows us to give our staff the best.
"As I always say 'your business is only as good as your staff' so it is incredibly important that all of our team are happy and their needs are met at work."
To find out more about vacancies in the company, visit the website securitay.co.uk.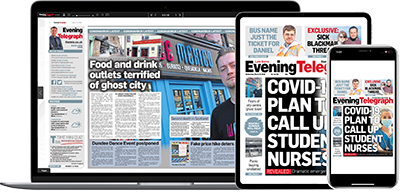 Help support quality local journalism … become a digital subscriber to the Evening Telegraph
For as little as £5.99 a month you can access all of our content, including Premium articles.
Subscribe