Do you have a spare room to support an aspiring young footballer?
Dundee FC has put out a call asking locals if they were able to help provide good accommodation for young players coming to the Dundee FC Academy, many of whom were living away from home for the first time.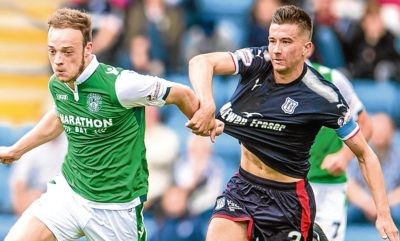 "The Dundee FC Academy is making great progress across all age groups," the club said.
"This success is due to the hard work put in by the players on the park along with the scouts and coaches ensuring we sign the most talented youngsters out there.
"To maintain this standard we are occasionally required to bring players from out with Scotland. For some of these youngsters this is their first time living away from home. We obviously wish to make this transition as easy as possible for them, to aide this the club provides accommodation as an when required.
"However some of the players are under 18 and we would not wish to place them in unsupported housing, therefore we are seeking suitable families who would be willing to accommodate them during the season. 
"The club will pay for each player's stay with those who have the space and time to welcome them into their home."
If you feel you can assist the club or would like further information please email verity@dundeefc.co.uk