For most people, heading over to the USA and taking in the sights of Walt Disney World are just a dream.
But young Dundonian Claire Webster took it up a notch by working in the Magic Kingdom all summer.
Thanks to a cultural exchange programme, Claire, 22, became one of just 350 applicants to bag a summer job at the theme park coming out on top of more than 3,000 applicants.
Claire, from the West End, said: "When I applied for the programme I never dreamed I would get chosen.
"I have loved Disney since I was a little girl and have been to Florida eight times in the past.
"When I was picked for an interview they wanted me to share my culture with them, so I told them all about life in Dundee and how much I love the city.
"When I was told I had a place on the programme it was like a dream. I couldn't believe I was going to get to spend every day for three months in Disney."
On June 16, Claire jetted off to start her summer job where she would be working in the merchandise shop in the Polynesian village based on popular Disney film Moana.
Before she was let loose in the store though, Claire and the other new recruits took part in training through Disney University – yes it is a real thing.
Claire added: "Before you become a member of the team you have to undertake what they call 'traditions'. We were taken for a tour around the park and got to go to the tunnels that run under the park. It was surreal when we were in the tunnels and they told us we were under Cinderella's castle.
"After our training Mickey and Minnie Mouse came and handed out our name badges.
"Everything was so over the top but it was amazing.
"I can't stop talking about it.
"When I was working in the merchandise shop the guest interaction was my favourite part.
"We had an autograph book that we could ask children to sign and their face just lit up whenever we asked them.
"It was unbelievable being part of making those memories for kids that I'd made myself when I was younger."
Not only was the trip an amazing experience to take in all the wonders that the park has to offer, Claire also credits the venture for bringing her out of her shell. She said: "Before going to Florida in June I had never moved out. Even when I went to university to study graphic design I stayed at home.
"Although I was nervous the trip definitely changed me and brought me out of my comfort zone.
"I met new friends from all over the world and I already have plans to travel back to the US next year.
"When I was a little girl I always hoped one day I would get to work in such an amazing place and now it has become a reality.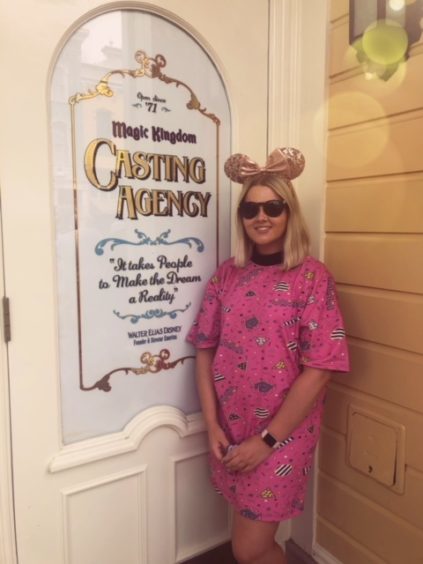 "I am just so grateful for the experience and would urge anyone who wants to do something like this to just apply."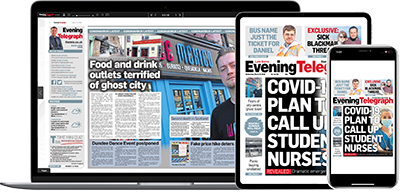 Help support quality local journalism … become a digital subscriber to the Evening Telegraph
For as little as £5.99 a month you can access all of our content, including Premium articles.
Subscribe