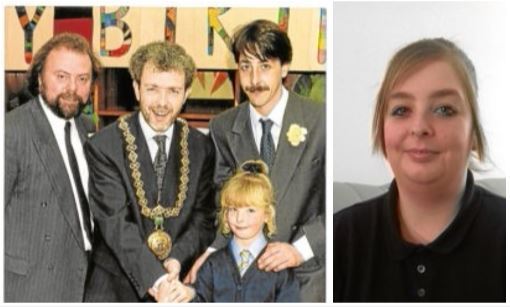 In a recent edition of The Dundonian, we reprinted a 1993 photo showing the events marking Ardler Primary School's 25th birthday.
The caption accompanying the picture asked if anyone recognised the schoolgirl cutting Ardler's birthday cake.
One reader in particular did immediately — Fiona Cook, as the girl in question is her daughter, Gaynor.
Gaynor was soon told about the "surprise" blast from the past, and with the school now celebrating its 50th, we caught up with her to see how she's getting on.
"My dad, Keith, was one of the very first pupils at Ardler when it opened — and he went on to be the janitor for a while," said Gaynor.
"He's now a project manager with the city council, but still lives in what's referred to as the jannie's house at the school.
"I went to Ardler, so I was given the honour of cutting the cake. I still remember the day and my dad often mentions it. Seeing it in the Tele was a surprise."
Gaynor, 30, and her partner, Garry, live in St Mary's.
"I did kind of want my son, Daniel, to go to Ardler, but I didn't want him to get split up from his pals, so he's at St Fergus," she said.
As well as being a busy mum, Gaynor also helps out at the Happy Hours after-school club at St Fergus.
In the photo we see headteacher John Kelly (left) with the then Lord Provost Tom McDonald. On the right is Keith and a five-year-old Gaynor cutting the cake.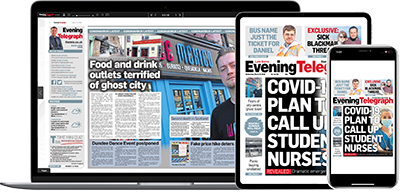 Help support quality local journalism … become a digital subscriber to the Evening Telegraph
For as little as £5.99 a month you can access all of our content, including Premium articles.
Subscribe