Local mum Kim Thorne is a star of the silver screen — but her hard work happens away from the spotlight.
Kim, 49, has been the general manager at Odeon Dundee for the past 10 years.
However, her love of working in cinemas started when she was just 17 in her home town of Poole in Dorset when cinema company UCI opened a huge multiplex.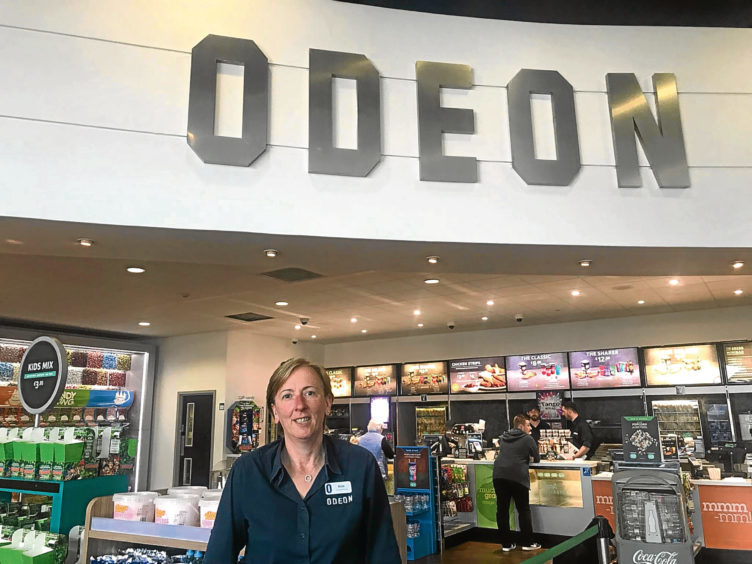 Kim said: "Whenever I walked into the brand new multiplex I felt as though I was stepping into a bit of Hollywood.
"Every time I went in I thought to myself, how cool would it be to work in here?
"So one day I decided to write to the company asking for a job.
"I got an interview and luckily was given the role. I absolutely loved it.
"Since then, I have worked in cinemas up and down the country."
Starting as an usher, Kim worked her way through promotions and different cinema chains in Newcastle, London, Edinburgh and, of course, Dundee.
"Getting my very first job fitted in with my life at the time in college but I loved it so much that I worked really hard at progressing within cinemas," she added.
"Now the Odeon is probably the centre of my world."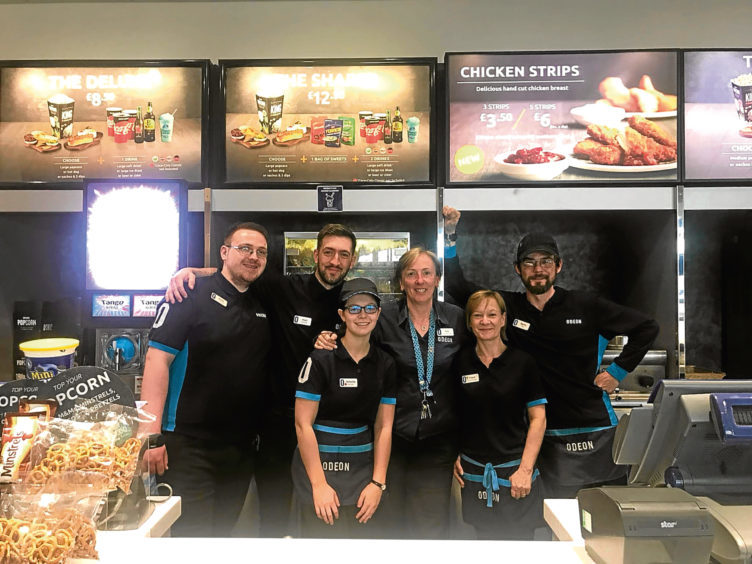 Although she realises that the job may not suit everyone, Kim thinks a career with Odeon is a "unique opportunity".
She said: "The Odeon is fantastic at working around the needs of its employees. We have students who are able to work around their exams and timetables and we have others working here full-time.
"I definitely believe that the Odeon has actively brought out the very best in me and promises to continue supporting me for however long I am here.
"We are all a massive family in the Dundee Odeon and we really strive to bring happiness to every one of our customers — we really care about our roles.
"The senior management are incredibly supportive, too.
"My boss even climbed two munros with me one day instead of sitting inside an office for our business meeting as I am training to climb Mount Kilimanjaro for charity. What other boss would do that?"
Kim said that anyone who is fanatical about film should go in and have a chat with staff.
She added: "Don't wait until we advertise — come in and have a chat with us. You never know, we may have an opening."
Academy awards for all ambitious staff at the Odeon.
Not only is the Odeon a great bill-paying job, with every employee earning over the minimum wage whatever their position, there are also plenty of further education opportunities.
With the chance to work towards SVQs and HNCs in areas such as customer service, there is plenty of room to learn and develop transferable skills.
Kim said: "If someone is looking to further their career in Odeon there are a number of qualifications that can be worked towards as part of the Odeon Academy.
"The company is really keen to encourage the best in all of its employees and allow them to step up and shine.
"People really are encouraged to develop their skills further.
"There are so many opportunities."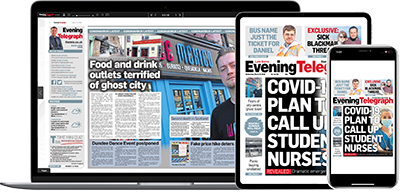 Help support quality local journalism … become a digital subscriber to the Evening Telegraph
For as little as £5.99 a month you can access all of our content, including Premium articles.
Subscribe