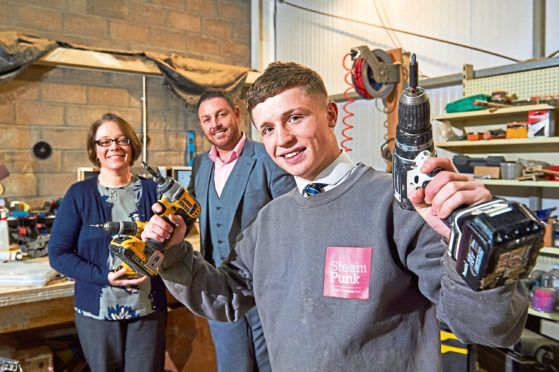 A Blairgowrie teenager has high hopes for his future following a pioneering collaboration between his school and a local business.
Eden Gordon, 15, a fourth year pupil at Blairgowrie High, is enjoying a highly innovative year-long work placement with SteamPunk Fit Out, a joinery and interiors contractor which works across both the public and private sectors.
The placement, which involves Eden spending half a day at the company each week, is organised as part of the Business Partnership programme led by the Developing Young Workforce (DYW) scheme.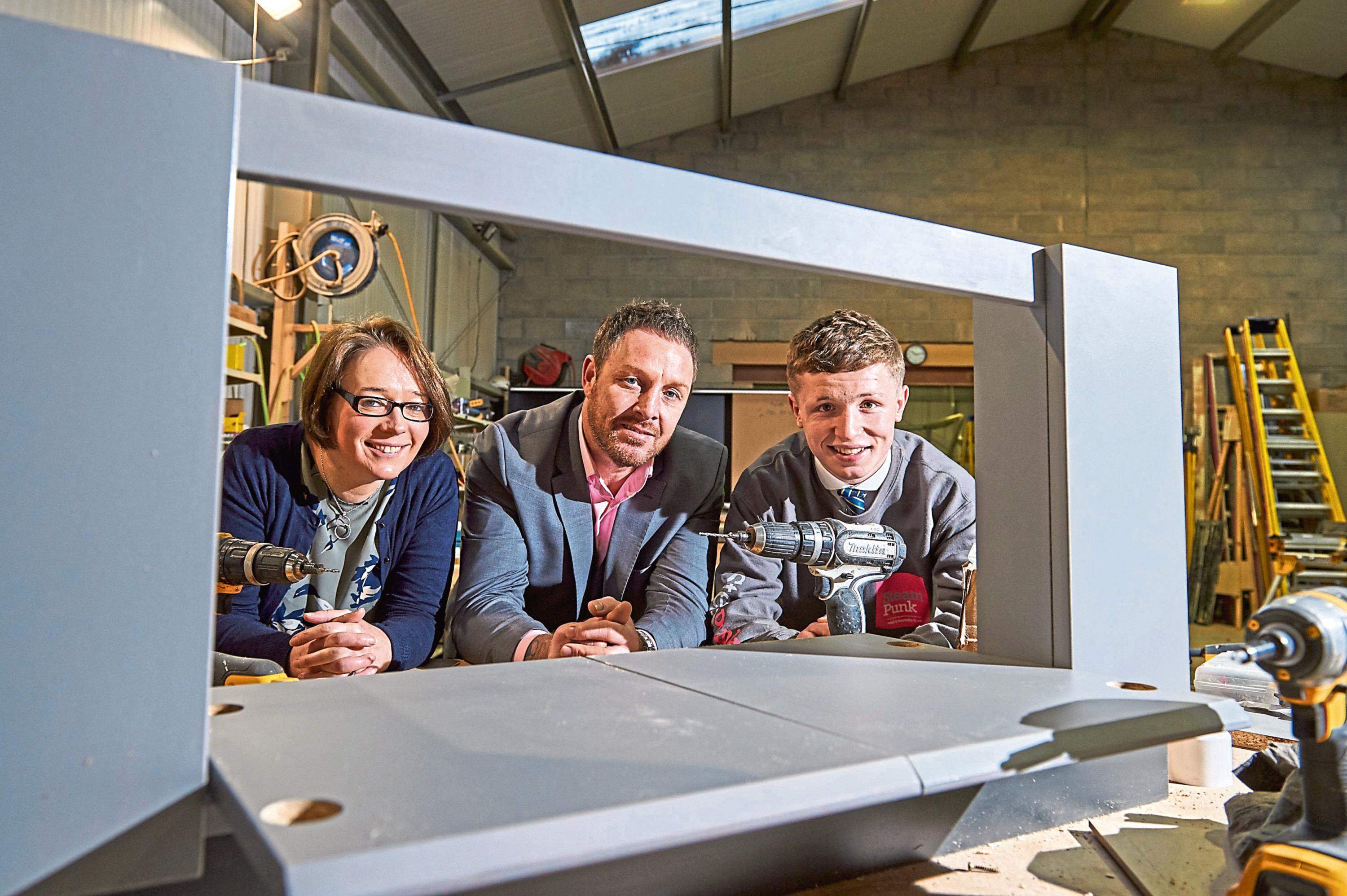 Eden has been learning and developing basic bench hand joinery, sanding and assembly skills, typically associated with entry level apprentice placements.
Part of the Scottish Government's youth employment strategy, Blairgowrie High's year-long Wider Achievement in Vocational Education programme (Wave) is thought to be the only one of its kind in Scotland, compared to the more usual week-long work placements.
Eden said: "I've wanted to be a joiner since starting woodwork in S1 but I didn't think it was possible to have work experience, so I was really pleased to get a placement at a local company.
"I'm absolutely loving it and feel like one of the team.
"Having such long-term placements mean that the pupil and the business really get to know each other, which will hopefully lead to lots of opportunities.
"The programme is making a big difference to me and has given me a chance – I'm really grateful to the school and SteamPunk for starting me on this career path."
Darren Wilson, managing director of SteamPunk Fit Out, hopes to take Eden on as an apprentice at the end of S4 if he achieves good exam results this year.
He said: "Eden's future is in his hands but it's certainly our hope to offer him an apprenticeship which will see him gain an amazing skillset."
More than 80 of Eden's peers are currently enjoying work placements throughout Perthshire and Dundee, with pupils placed in a range of workplaces from primary schools, vets' practices, accountancy and law firms to care homes, restaurants and hairdressing salons.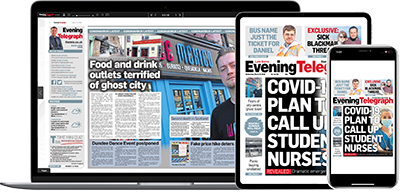 Help support quality local journalism … become a digital subscriber to the Evening Telegraph
For as little as £5.99 a month you can access all of our content, including Premium articles.
Subscribe