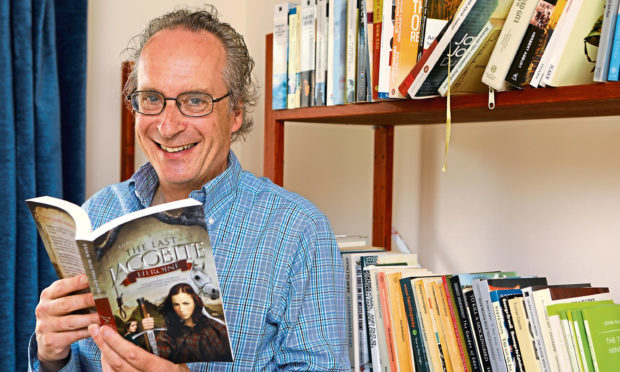 More than a decade after the release of his last book, a Dundee author is celebrating the publication of his epic new romantic novel.
Euan MacPherson previously penned The Trial of Jack the Ripper, which made the startling suggestion the mysterious Victorian serial killer was actually hanged for murder in Dundee in 1889.
Now the Dundee and Angus College English lecturer has completed his second book and first novel, The Last Jacobite Heroine, telling the little-known story of Anne Mackintosh.
The author first discovered the "intriguing" story of Anne while working for an American magazine in the late 1980s called The Highlander.
Anne was the daughter of The Chief of Clan Farquharson before she married Angus Mackintosh, 22nd Chief of Clan Mackintosh.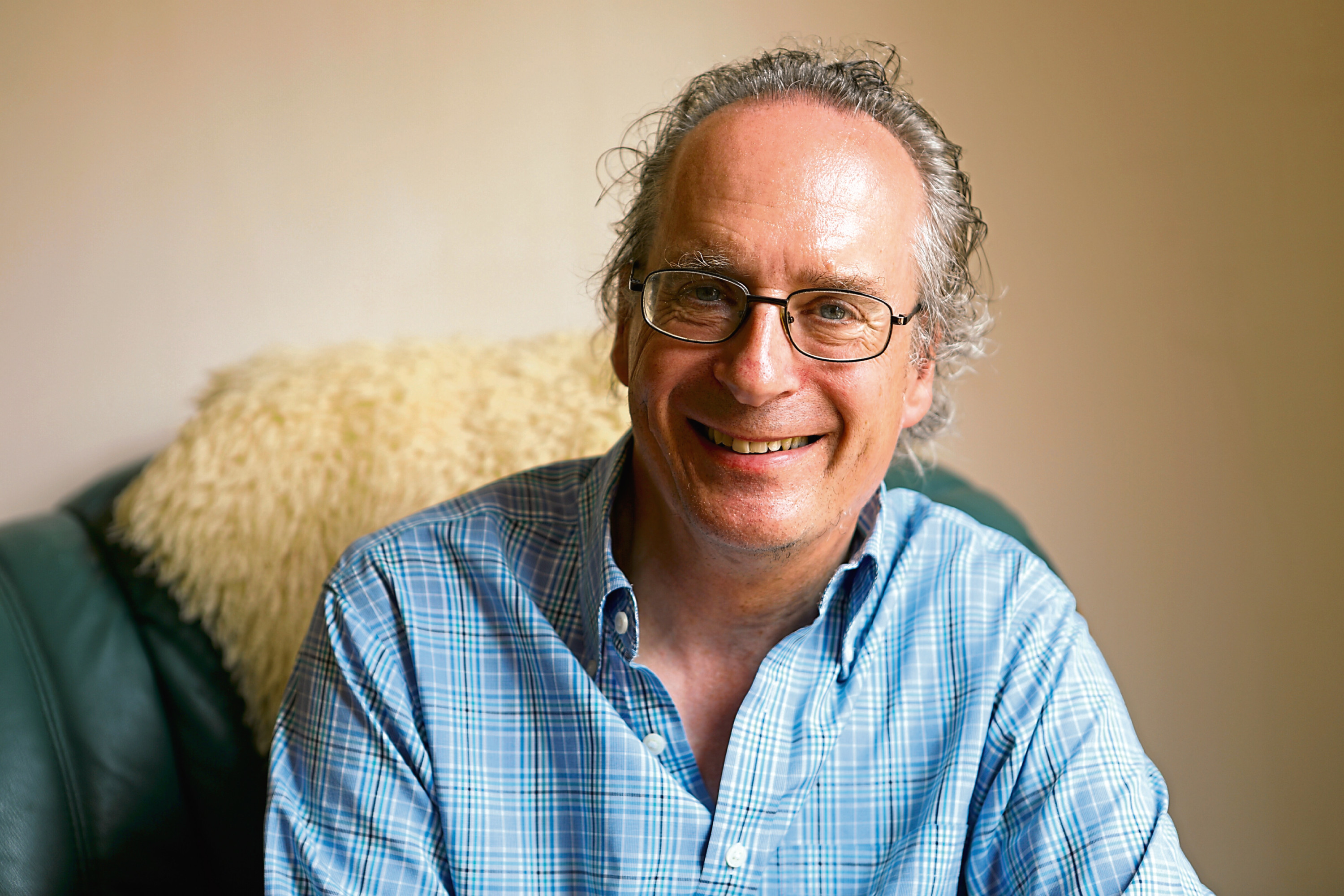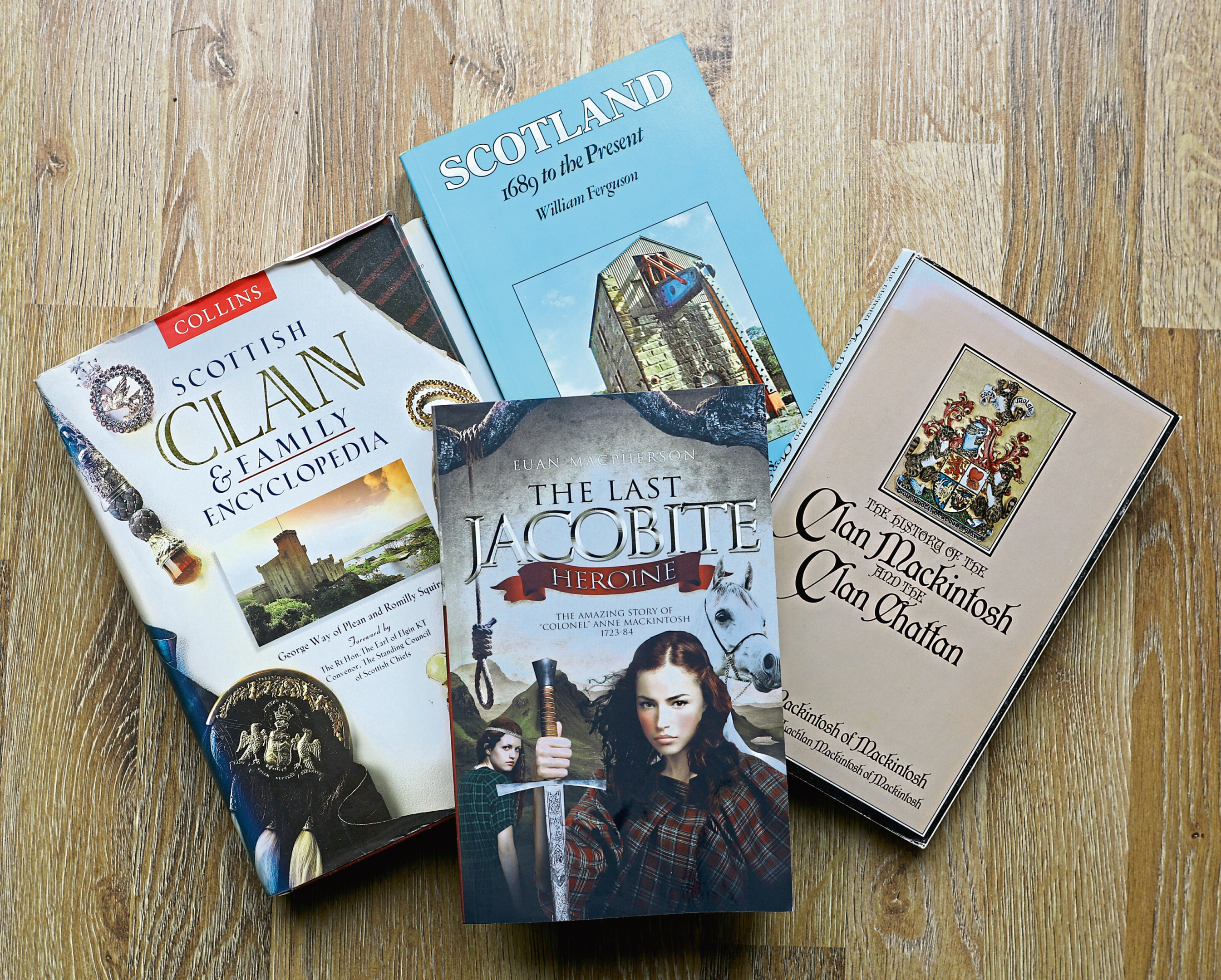 Euan, from Stobswell, said Anne's marriage was interrupted by the arrival of Bonnie Prince Charlie in 1745.
The prince's arrival saw Anne and her husband on opposite sides of the battle between the British Army and the Scottish clans.
Euan first put pen to paper in July 1995 as he started carrying out research for the piece.
He said: "When I started working on Anne's story I didn't even have a computer in those days.
"I had initially come across her story while working for an American magazine in 1989.
"It was important to me to write this story because hardly anyone has heard of Anne Mackintosh. People know about Flora MacDonald, who saved Bonnie Prince Charlie's life by dressing him as her maid and taking him to Skye in a rowing boat across heavy seas."
Euan also enjoyed the creative freedom the story gave him.
"In comparison to the Jack the Ripper story I had a bit more creative license," he said.
"We do have historical facts that Anne and her husband were on opposing sides.
"Her husband had been her prisoner and Anne had raised 500 men to go into battle.
"In a sense it was a lot easier in this case to put this story together but in other aspects it was a lot more difficult.
"A lot of the research for Jack the Ripper was taken from newspaper archives and the Scottish Records Office.
"You were really just taking information and putting it in a book and putting a jigsaw together.
"Within Anne's story I'm trying to create real people's emotions.
"It was much more enjoyable to have that freedom but also more difficult to see where the story was going to go.
"The love story between her and husband plays out throughout the story, I won't give too much away.
"I hope the readers will enjoy the book, it is primarily a story about love, although the book plays out during some bloody battles including the Battle of Prestonpans, Battle of Falkirk and Culloden.
"We discover Anne loves her country, her king and her husband.
"As we make our way through we are left asking: can she come through all this with that intact?"
He added: "I've written this book in Dundee and the city does have strong connection with the Jacobites.
"The first uprising took place when Bonnie Dundee rode out of Dudhope Castle in 1688. When the book went on sale I must admit I was delighted to get a physical copy in my hand."
The book is available on Kindle edition for £5.99 and paperback for £9.99.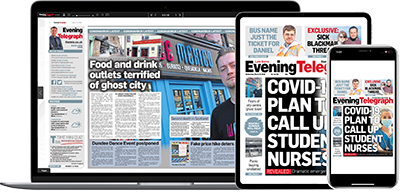 Help support quality local journalism … become a digital subscriber to the Evening Telegraph
Subscribe