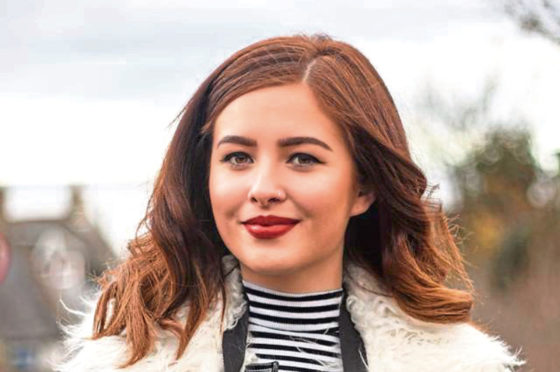 At just 23 years old, Chloe Sidey is already focused on a career in photography.
The photographer from Tayport started her own company more than a year ago and has since landed fashion shoots and band pictures and has even seen her work published in magazines.
That's all the more amazing due to the fact Chloe hasn't yet completed her HND in photography.
She said: "I am currently studying at Dundee College in the second year of a three-year course.
"It is surreal that I am already in the job that I am studying for but I just thought I would go for it.
"I have literally always had a camera in my hand since I was young.
"I bought my first proper camera when I was 16 and it all went from there.
"I applied and was accepted into college just over a year ago and two months later I had my own business."
Chloe started her career by doing fashion shoots for friends before being commissioned by local businesses.
Now she has worked with watch brands Hippie Chic and Lily and Stone, and her work will be published in Ryanair and Jet2's in-flight magazines this spring.
"It is crazy that my work will be in those magazines," she said.
"I still get a shock when people book me and want to work with me but it is great."
Although most people only see the final image, Chloe said there is a lot more that goes on behind the scenes.
"A lot of people don't realise what goes on before a photoshoot takes place," she said.
"I always have a meeting beforehand so myself and the client both know what the style of the shoot is going to be and also to organise models, make-up and hair.
"The smallest thing not being perfect such as make-up not being right or the lighting can totally ruin a good photo.
"There are not many young people like me in the city doing what I do.
"I like to add my own style to every shoot and get really involved.
"I am even going to be doing my first few weddings this year which is scary but when you break it down I know how to do all the different types of photography.
"If I can do everything I don't want to narrow myself down into a niche."
Main passion is fashion photography
Chloe's main passion is fashion photography and a local company gave her the perfect start.
Dreamland clothing booked Chloe for her first paid fashion shoot after seeing her work on Instagram.
Chloe said: "My first big fashion shoot was for Dreamland.
"They saw my work through Instagram which is my biggest advertisement as it has all of my photos to look through in an easy way.
"Through that shoot with Dreamland, fashion designer Hayley Scanlan then booked me.
"I was shocked that she wanted to work with me but now I am shooting her new collection.
"I love working with Dundee-based brands and I want to continue doing that."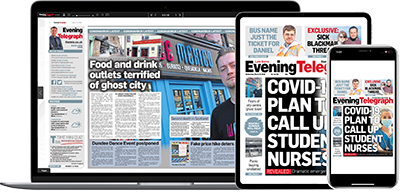 Help support quality local journalism … become a digital subscriber to the Evening Telegraph
For as little as £5.99 a month you can access all of our content, including Premium articles.
Subscribe