The fantastic staff at Asda Kirkton have once again done their bit for local charities.
A group of 11 employees of the store climbed to the summit of Ben Nevis – a feat they achieved with the help of various local organisations.
Samantha Will, community champion at the supermarket, said: "Some of us were given waterproofs by Ancrum Outdoor Centre and Dundee Sea Cadets drove us there and back in their minibus.
"The sea cadets also provided a volunteer driver, Rachel, who was our angel for the day.
"She picked us up at 6am on Sunday morning and we got back at 1am on Monday.
"It was a long day but she didn't complain once.
"We are so very grateful for their help and we would all like to thank them for their generosity."
The walkers raised more than £2,000 through their endeavours.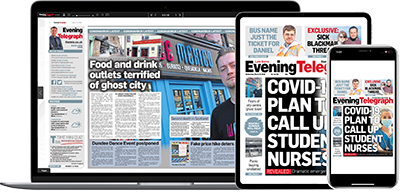 Help support quality local journalism … become a digital subscriber to the Evening Telegraph
For as little as £5.99 a month you can access all of our content, including Premium articles.
Subscribe