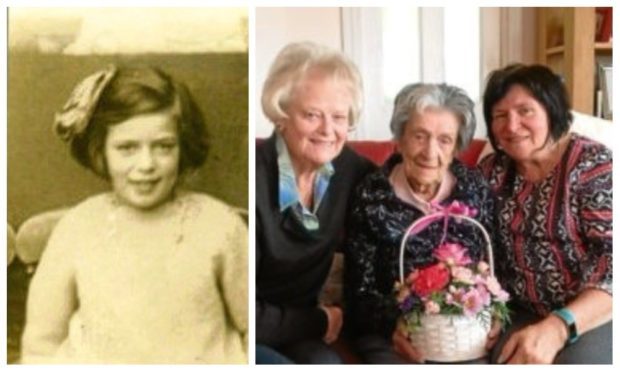 "Life's still sweet!" So says Daisy Robertson, an indomitable Dundee lady who has just celebrated her 102nd birthday.
We caught up with Daisy two years ago when she hit 100 and were delighted to pop along to see her celebrate her latest amazing milestone.
Just for the record, Daisy has five children, 12 grandchildren and 14 great grandchildren and the growing tally of great-great-grandchildren is currently six, with the latest arrivals being six-month-old Liam, in Liverpool, and Rudi, who was born in Dundee last summer.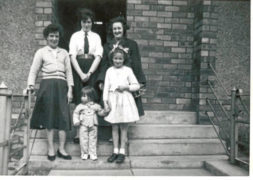 Daisy had a party for her birthday but prefers to keep things low-key these days.
"I can't be doing with too many people around me," she said, "you can't work out who's talking!
"But I feel blessed that God's spared me for another year — it gives me another year to pester people!" She's not lost her sense of humour.
Born Daisy Miller in 1916, she grew up in the long-gone Bernard Street off Hawkhill as her father John, who had been a carter to trade, was off serving with the Black Watch in France.
"I was one of five children and my earliest memories are of playing in the street with other children," said Daisy.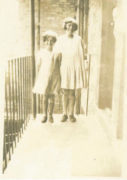 Her first job was when she was 14 — wandering up the Perth Road selling milk from a churn and rolls from a wicker basket – and her first grown-up work was in a canning factory during fruit season.
"I was married at Dudhope Church when I was 23 — in fact, I was married with two children before my mother even knew," said Daisy.
"My husband William worked in the mills to start with, and was then self-employed as a chimney sweep."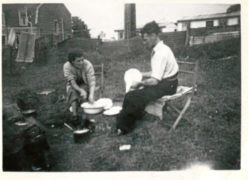 Daisy was a full-time mum living in Blackness Road for most of her life.
"I looked after my kids and then theirs — I've got 14 great-grandchildren now," she said.
Daisy and William celebrated their diamond wedding anniversary but she lost him nearly 20 years ago and now lives with her daughter Marlene.
She is a bright and content lady and family travelled from as far afield as Australia to celebrate her birthday.
Congratulations Daisy!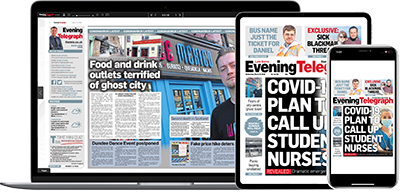 Help support quality local journalism … become a digital subscriber to the Evening Telegraph
For as little as £5.99 a month you can access all of our content, including Premium articles.
Subscribe