A Dundee musician says signing for one of the world's biggest record labels is "just the first step" in her career.
Charlotte Brimner, who performs as Be Charlotte, was signed to record label Columbia/Sony Music, alongside a host of global superstars like Adele and Beyonce, last week.
Despite being on a roster with some of the world's biggest stars, the 20-year-old said the milestone was "only the first step".
Speaking exclusively to the Tele, the former Morgan Academy pupil said she initially struggled to believe the deal was real.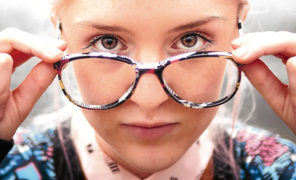 She said: "It was mental, it took me a while to really comprehend it — for a long time I was still like 'I don't believe this is happening'.
"I think a lot of people from here don't want to say they are the best at something.
"For me, I started writing music and gigging because I loved it and wanted to keep doing it — not necessarily to get signed to a record label like I have."
She is now in the process of writing music which she hopes to release later this year.
She said: "Don't get me wrong, this is an amazing step, but it isn't like this is it — this is just the beginning.
"It is like starting a new job. I am going to be doing what I was doing but there are more people involved.
"It definitely opens up more avenues for my music to be heard, and I am excited to be able to work with more people."
Alongside creating and releasing new music, Charlotte said she will be touring later this year. It comes after she was a main stage act at the inaugural Carnival Fifty Six festival held at Camperdown Park last year.
Although organisers recently revealed that the event would not be returning this year, Charlotte still plans to play her home city.
She added: "So many people said they loved it, I definitely still plan on playing in Dundee when we have some new music out."
Charlotte said she also wants to be a role model to locals and inspire them to believe in their dreams.
She said: "I just want people to know, you can do it.
"It is possible for you to get to that stage or do whatever you want to.
"I just want to show people that it doesn't matter where you come from.
"If you put in the hard work and surround yourself with the right people, you can do anything you want to in life and get where you want to get."
From the classroom to potential stardom: Dundee singer Be Charlotte snapped up by music mogul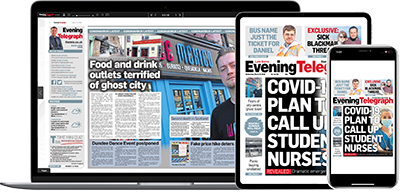 Help support quality local journalism … become a digital subscriber to the Evening Telegraph
Subscribe