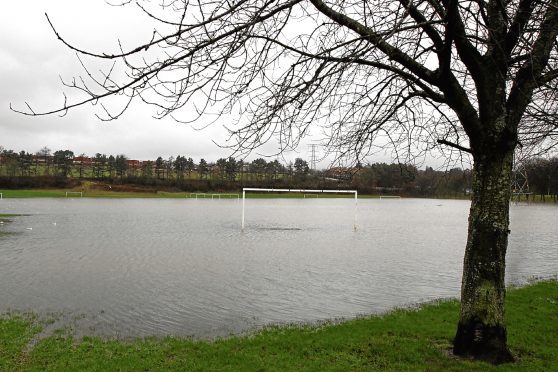 A Dundee park hit by flooding so deep the goalposts were submerged has been declared a protected site.
City councillors last night agreed to designate Drumgeith Park as a Fields in Trust protected site.
Members of the neighbourhood services committee heard that the status would bring the park several benefits.
A report by director of neighbourhood services Elaine Zwirlein said one of the key benefits was that it showed a clear commitment by the council to conserve the park.
Ms Zwirlein added: "It will also give access to direct improvement grants from the Fields in Trust funding programme."
She said the designated site covered the seven football pitches at the park but none of the buildings.
In January 2016, heavy rainfall caused the Dighty Burn to burst its banks, leaving the grass pitches completely submerged in water. The depth of the water almost reached the crossbars of the goals in some places.
At last night's meeting, the committee also agreed to spend more than £26 million on a new affordable housing development at Derby Street in the Hilltown.
Councillors accepted a tender from Wilmott Dixon Construction of £26,182,316.
Ms Zwirlein said the cost would be met from the allowances for increased supply of council housing and will be offset by a Scottish Government affordable housing grant.
The development is to be completed in partnership with Hillcrest Housing Association.
A total of 163 flats and houses are to built at the site. The properties will include general need housing, community care flats and wheelchair accessible homes.
Concern was expressed at last night's meeting of the policy and resources committee that the council is to be left in dire financial circumstances due to a projected overspend in its budget of £4.1 million.
The bulk of the overspend has been attributed to the children and families services department.
Labour leader Kevin Keenan said the overspend could harm the council's ability to provide services.
Council leader John Alexander said the overspend had already been reduced by £1.5m since July.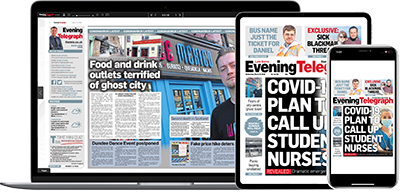 Help support quality local journalism … become a digital subscriber to the Evening Telegraph
Subscribe