It'a every parent's worst nightmare – pulling your new born baby in for a first cuddle only to find they're gasping for air.
However, it is a scenario that became all too real for first-time parents Gary and Wendy Spence, after they welcomed son Aaron into the world.
Unbeknown to them, a bacteria called Group B Strep (also known as GBS, or Strep B) had been passed to Aaron during birth. If untreated, it can kill.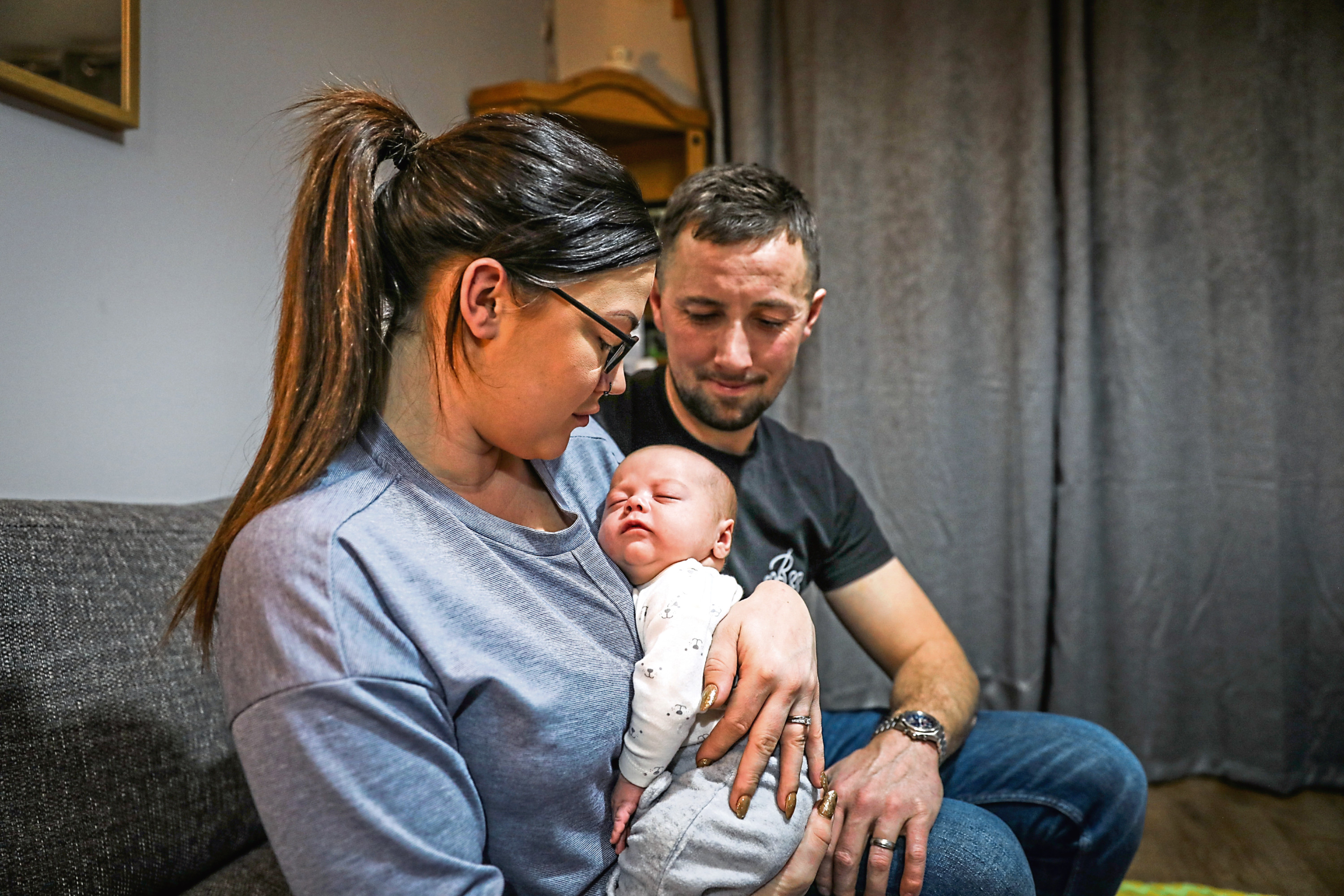 Gary, 32, a foreman at a recycling plant in Dundee, said: "Wendy's waters broke on December 10, four weeks early, and Aaron was born on December 16. We went to Ninewells but there weren't any neonatal beds so we had to go to Aberdeen.
"After Wendy had him they rushed him away because he was struggling to breathe.
"We never got to see him for four or five hours after he was born. It was awful."
Aaron was kept in intensive care for several hours before he was moved to special care and then transferred to Ninewells.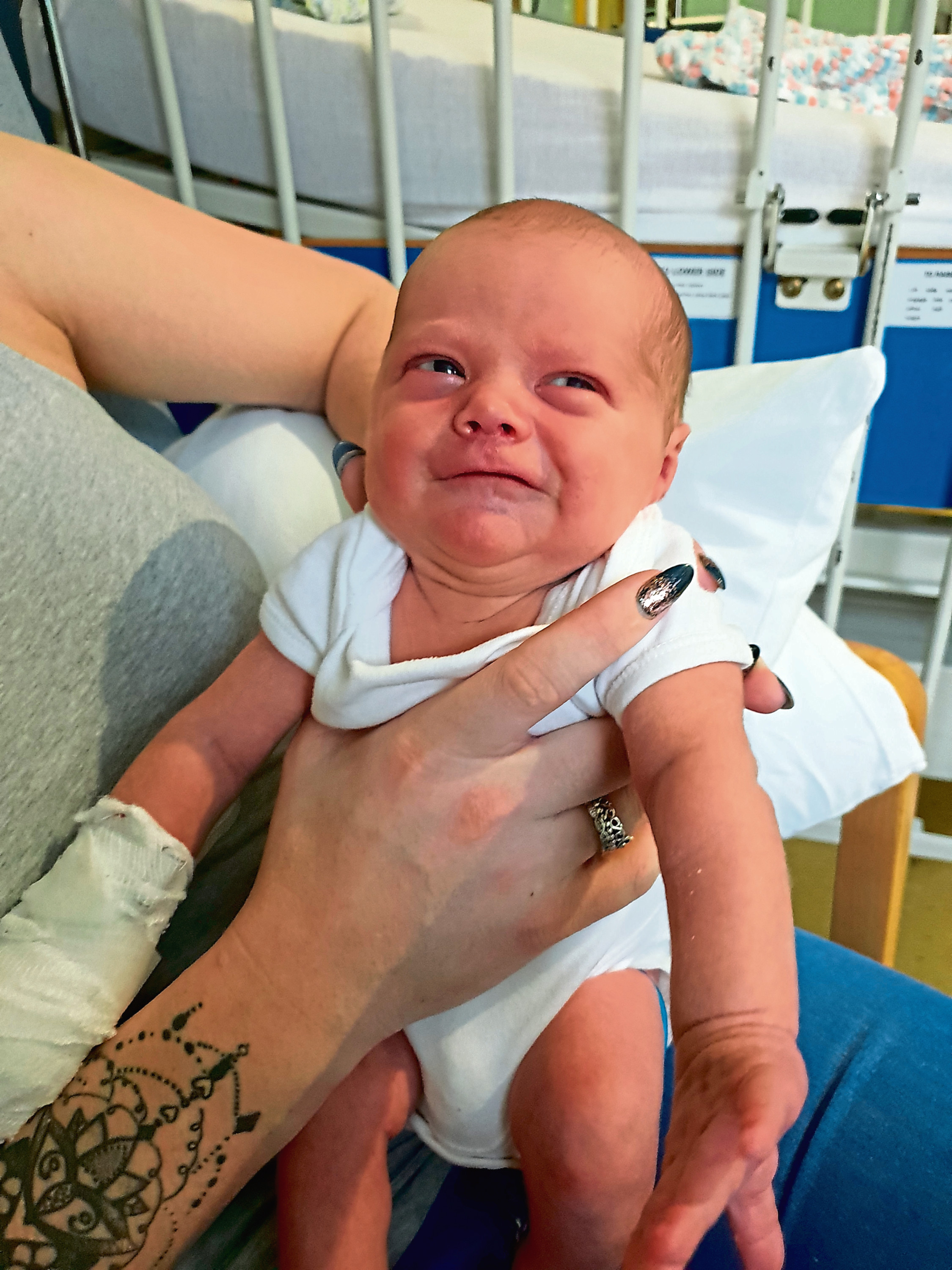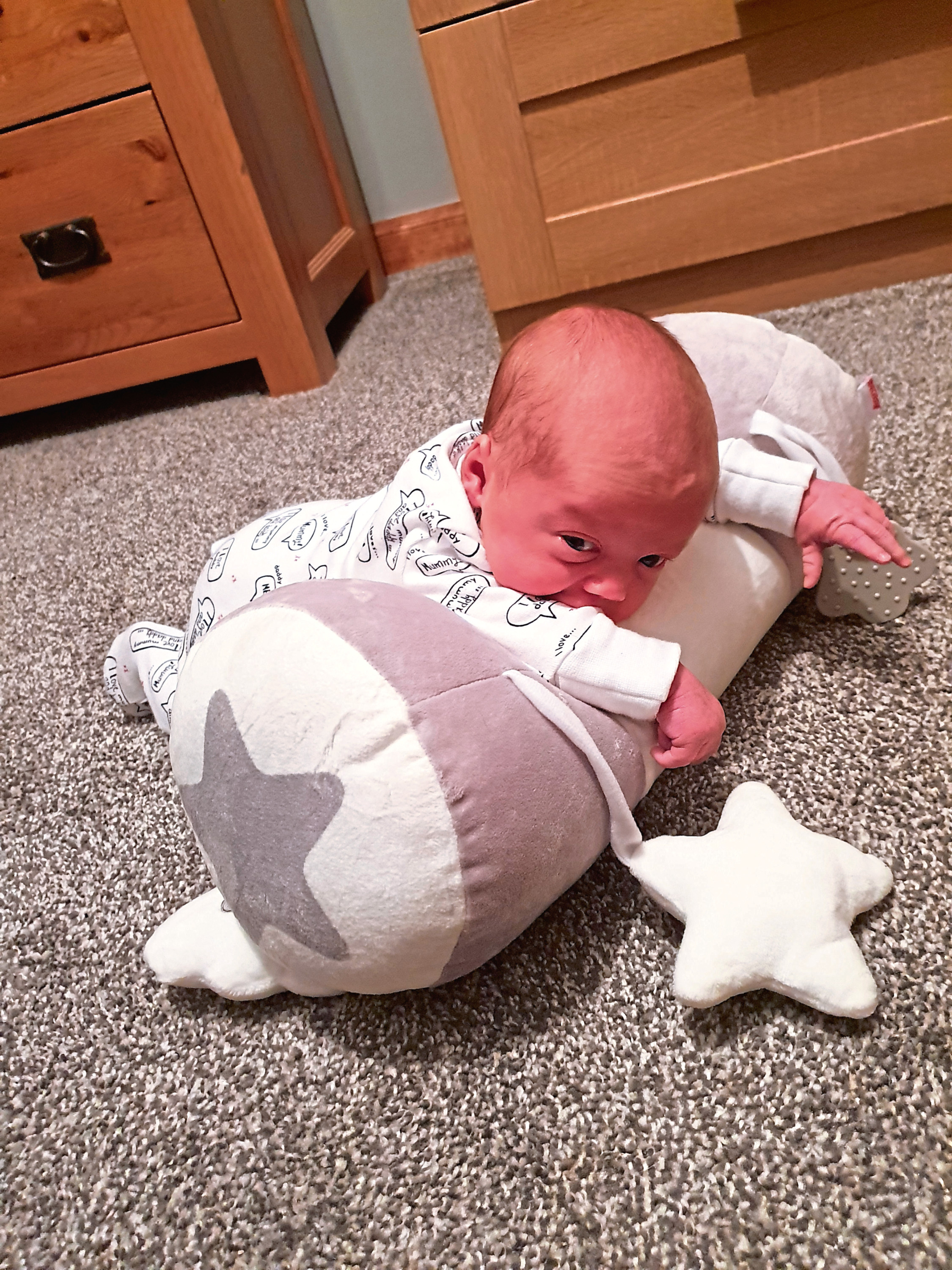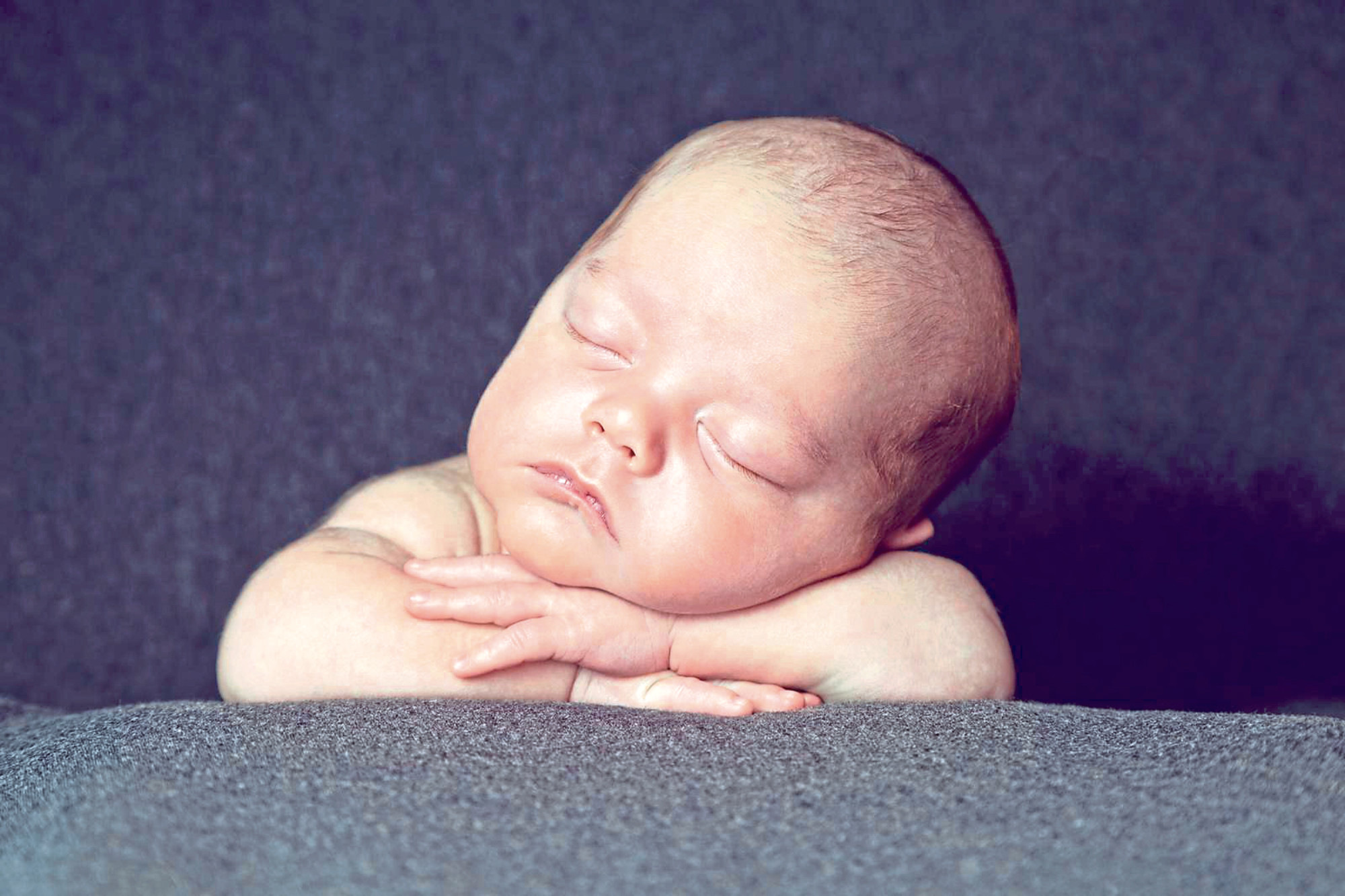 He was allowed home with mum and dad in time for Christmas – but on Hogmanay his condition deteriorated again.
Gary said: "At about 6pm he just howled and howled. It went on until about 11pm and he wouldn't stop – we phoned NHS 24 and they said to take him to A&E."
It was only after Gary and Wendy, 29, took Aaron to Ninewells again that doctors concluded he had Strep B.
After 10 days on antibiotics, mum and baby were allowed home – but six days later, it happened again.
Gary said: "At about 4am he woke up crying. I took his temperature and it was 39C.
"We phoned for an ambulance right away and at the hospital, Wendy pulled him in for a cuddle and noticed he had changed colour. He had turned grey and had stopped breathing.
"The doctor took him to resuscitation straight away – if it wasn't for him being so quick and if we hadn't been in hospital, it doesn't bear thinking about.
"If we had been at home when it happened we wouldn't have known what to do.
"We thought it couldn't be the same thing again but they did more tests – X-rays, ultrasound, an ECG, MRI scans – and it was."
In the six weeks since Aaron was born, Gary and Wendy have barely had him home, most of their time has been spent in hospital wards.
However, the family is now back home in Leuchars – and little Aaron is doing well.
That being said, Gary is frustrated at how the situation could have been avoided.
A catch-all test that can detect Strep B exists, and can mean a mother is given antibiotics during labour to prevent her from passing on the infection throughout birth. However, the test is not routinely available on the NHS. A private test can be booked for £35.
Gary said: "Before now we had never even heard of Strep B. Someone else in a different situation who didn't see the warning signs might not have known what to do.
"The NHS needs to play catch-up too. We're just praying it doesn't come back now."
A spokesman for NHS Tayside said: "NHS Tayside follows national guidance for the management of Group B Strep, which recommends testing and treatment where appropriate on a clinical basis.
"National guidance does not recommend routine testing for all women. During their pre-natal care, pregnant women in Tayside are given information and advice about Group B Strep and what to do if they have any concerns."
Terrifying story is sadly not unique
Gary and Wendy's six-week saga truly is worrying – but their story is unfortunately not unique.
Group B Streptococcus, also known as GBS or Strep B, is a very common bacteria found in about 40% of people, residing harmlessly in the gut.
However, about a quarter of women also carry it in the vaginal area and can pass it on during labour. If it is not caught it can cause sepsis, meningitis or pneumonia, with tragic and sometimes fatal consequences.
National charity Group B Strep Support estimates the bacteria kills one baby a week and leaves another with a long-term disability.
The charity's CEO, Jane Plumb MBE, says a lack of routine screening is "unacceptable", given its effectiveness.
She said: "The test would cost the NHS just £11.
"This reduces the risk of a baby developing a Group B Strep infection by 80-90%. After routine testing was introduced in the USA, the rate dropped by more than 80%."
The Scottish Parliament rejected a campaign to introduce routine screening in 2017, citing a lack of evidence of its effectiveness.
The Royal College of Obstetricians & Gynaecologists has since issued new guidelines recommending that all pregnant women are given information about Strep B.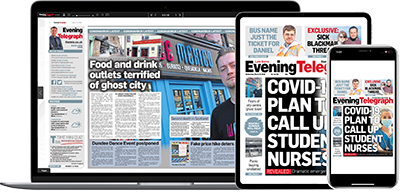 Help support quality local journalism … become a digital subscriber to the Evening Telegraph
Subscribe