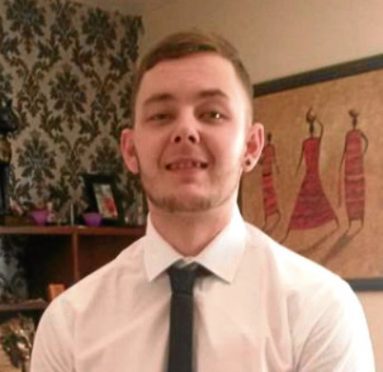 Two traffickers who were concerned in the supply of drugs in Dundee and Paisley with a possible street value of £38,680 have been jailed.
Gary Malcolm, 45, of Happyhillock Road, admitted that on April 29 2016, at a house in Dundee, he was concerned in the supply of chloroethcathinone and benzocaine.
Co-accused Reece Smith, 24, of Balerno Street, admitted that on April 23 and 24 2016, at Whitfield Gardens and Kilnside Road, Paisley, he was concerned in the supply of the same drugs.
Dundee Sheriff Court heard both accused were unknown to each other.
On April 22 2016, a woman drove Smith through to Paisley and was paid £250. Smith entered an address and returned to the car carrying a bag which the woman described as "like a big jute bag" and being "laden down" with something. She claimed she did not ask what was in the bag and then drove Smith back to Dundee where he went into a friend's house.
The friend told police that when Smith came into his home he told him he thought it was "kat" that was in the bag and he told his friend he had been paid £300 to collect it from someone in Paisley for someone else.
On April 29, police officers executed a search warrant at the home address of Malcolm and traced him there. He led them to a cupboard where they found a holdall which contained a significant amount of drugs.
It was found to contain a plastic bag with 921.51 grams of chloroethcathinone, a foil sachet containing 1013.08 grams of the same drug along with a plastic bag containing 59.01 grams of benzocaine. Smith's fingerprints were found on the foil sachet and Malcolm's on the holdall, foil packet and the plastic bag.
Depute fiscal Eilidh Robertson said officers are of the opinion that the two bags of chloroethcathinone are kilogram deals of the drug.
The value "as seen" would be between £1,000 and £5,000 but if the total quantity seized was subdivided and sold in single gram deals of £15 to £20 bags per deal then the maximum street value would be between £29,010 and £38,680.
Sheriff Alastair Carmichael jailed Malcolm for 10 months and Smith was returned to prison for 160 days to serve the unexpired portion of a previous sentence and jailed for a further 16 months on completion of the previous jail term.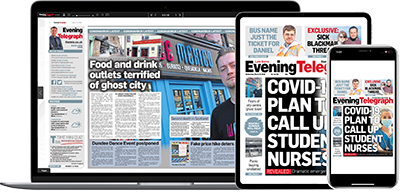 Help support quality local journalism … become a digital subscriber to the Evening Telegraph
Subscribe