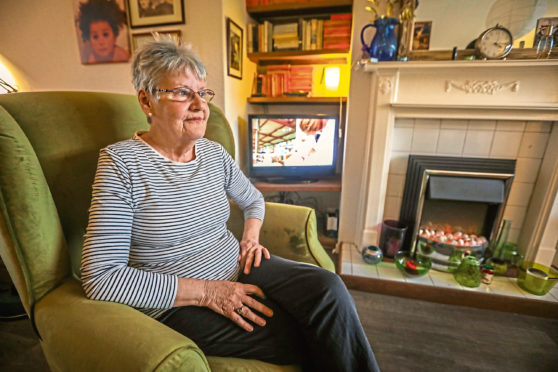 Pension fund members have condemned plans to move access online.
The Tayside Pension Fund informed them it is switching to a web-based notification system.
Payslips and P60 details will be accessible online.
Members will now have to specifically ask for paper documents.
Some of the city's pensioners have raised fears they are being left behind.
Septuagenarian William Ferguson, of Broughty Ferry, branded the move as "ageism", insisting that a lot of elderly people have no access to computers or the skills to navigate websites.
Dorothy McHugh, of Dundee Pensioners Forum, added that almost half of older people in the city do not have access to the internet.
Mr Ferguson said: "It would be fair to say I am a reasonably clever 74-year-old but, like the majority of my peers, I do not have computer skills, nor do I understand how one may produce information via a printer.
"And so I am somewhat peeved that I will be at a loss to make any sense of this new regime.
"The fund said 'they are pleased' to announce these changes, as if they are doing us a great favour.
"It is obviously designed to assist them and be cheaper for their department and not for the aged population."
He added: "Once again ageism kicks in to the extreme detriment of those who have worked hard, paid taxes, bought houses, spent wisely locally and filled the coffers of this council."
Mrs McHugh said: "Forty-two% of older people don't have access to the internet and this won't benefit them.
"As younger people age this will be second knowledge to them, but this isn't the case right now."
A Dundee City Council spokesman said: "The Tayside Pension Fund has written to pensioner members advising them about how to register for a new online system.
"Members will still be able to receive paper versions if they request them.
"The fund is providing an online system to provide a securely held, clear, concise and readily available payslip when needed.
"Requests have been received for the provision of this service in recent times."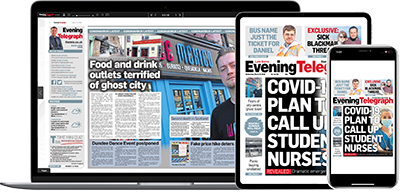 Help support quality local journalism … become a digital subscriber to the Evening Telegraph
For as little as £5.99 a month you can access all of our content, including Premium articles.
Subscribe