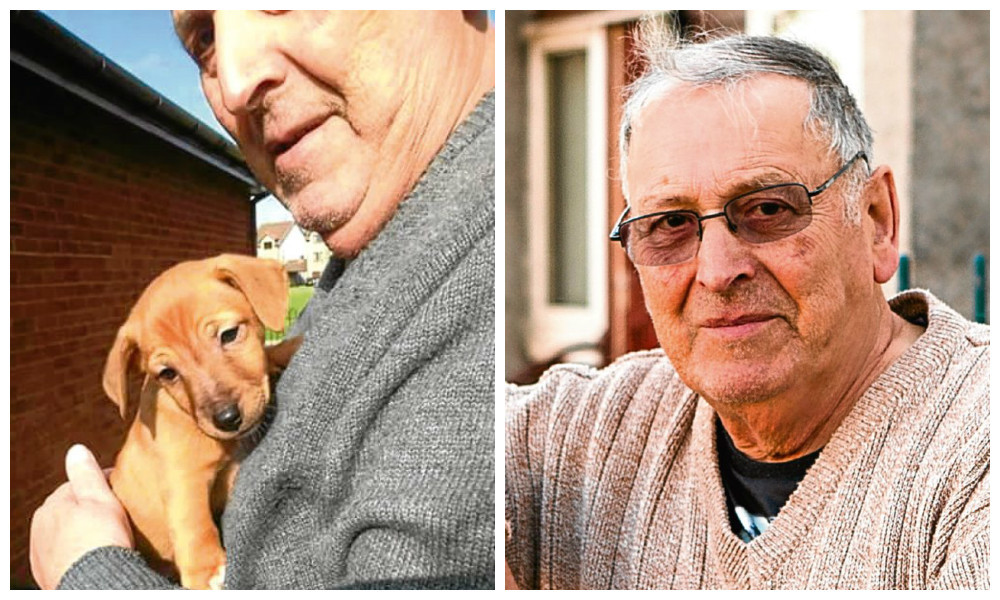 A Dundee pensioner has been left heartbroken after his "best friend" dog was killed in a hit-and-run incident.
Bob Murray was in the garden of his Whitfield Gardens home enjoying the sun with his one-year-old Jack Russell Bruno.
Despite the garden being secured, Bruno managed to get out and ran on to the road where he was hit by a passing vehicle.
Bob said that by the time he got into the street he could see a car driving into the distance — and Bruno lying badly injured by the side of the road.
The 80-year-old retired engineer made a vain mercy dash to try to get Bruno to a vet but sadly the pup died in the back of his car en route.
The incident has been reported the police.
Distraught Bob said: "Bruno was a lot more than a dog to me — he was my best friend. I am totally devastated this has happened.
"He was such a loyal dog — even if I was to go to the toilet, he would come and wait by the door.
"Everyone in the whole square knew him because he was so friendly.
"After I got him off the road, I took him back into the garden and got the car out to get him to the vet.
"He was still moving at that point and I thought there was some chance of him making it. When I got him into the car and started to drive towards the vet's he died. It has broken my heart. I'm devastated."
The incident happened shortly after 2pm on Monday.
Bob's daughter, Mhairi Heath, said she was "shocked" that the car driver had not stopped.
She said: "I don't think there is any way you wouldn't notice something like that. He is just a Jack Russell but you would definitely still feel it.
"You wonder if the person had stopped and saved a bit of time, Bruno might have made it to the vet and survived.
"My dad is in bits. Bruno was his best friend."
Bob has urged witnesses to the accident to get in touch, particularly a woman in a black car who drove past following the accident who he believes may have information that could help him.
He is also trying to have CCTV reviewed in the area.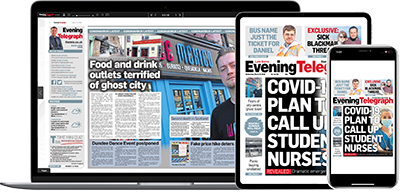 Help support quality local journalism … become a digital subscriber to the Evening Telegraph
For as little as £5.99 a month you can access all of our content, including Premium articles.
Subscribe