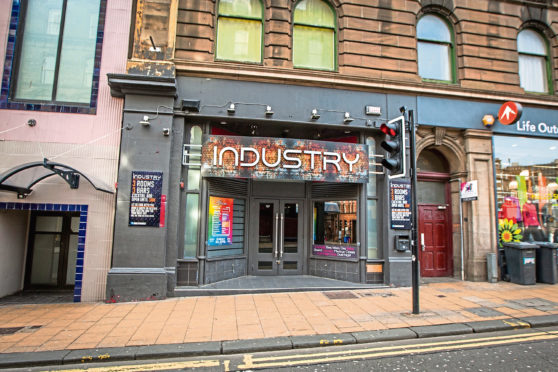 A Dundee nightclub has withdrawn its plans to open for longer during special events.
Industry Nightclub on Seagate had applied for permission to extend its hours by 30 minutes across five separate periods in the next six months.
It wanted to add an extra half hour to the end of its day during Broughty Ferry Gala Week, the annual trades holiday, the autumn break, Halloween and Christmas.
The club, owned by local businessman Tahir Ramzan, opens three days a week between Thursday and Saturday.
However, the application for the extended hours – up to 3.30am from its usual closing time of 3am – was withdrawn by club bosses, just days before it was due to be considered by the council's licensing board.
A spokesman for the club said: "The applications have been withdrawn as we don't need it anymore. We already have a 3am licence."
However, there are concerns among bar and club owners that Dundee's nightlife scene is languishing as more and more people choose to stay in rather than go out.
One bar insider said: "Dundee is pretty quiet at the moment.
"Big holidays aren't bringing any extra business in.
"Back in the day you would have 2,000, maybe even 3,000 people out in the town each night at the weekend.
"But it's not like that any more."
Industry's application had been met with opposition from Police Scotland, who had concerns over issues that the extended opening hours could have brought.
Iain Livingstone, acting chief constable, had put forward objections on behalf of the service, claiming the extra hours would lead to a rise in crime.
The club is the subject of an intervention plan put in place by police owing to what the service claims are "numerous" issues at the premises with under-age drinkers and alleged "poor stewarding".
However, since the introduction of the plan, Industry has responded with a "belt and braces" approach to tackling fake IDs, requiring guests to have two forms of ID to get in.
The club has also rolled out its own unique ID card scheme which regular patrons can sign up to.
The city licensing board will consider other applications on Thursday.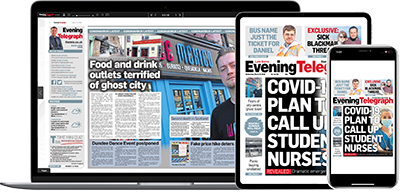 Help support quality local journalism … become a digital subscriber to the Evening Telegraph
Subscribe