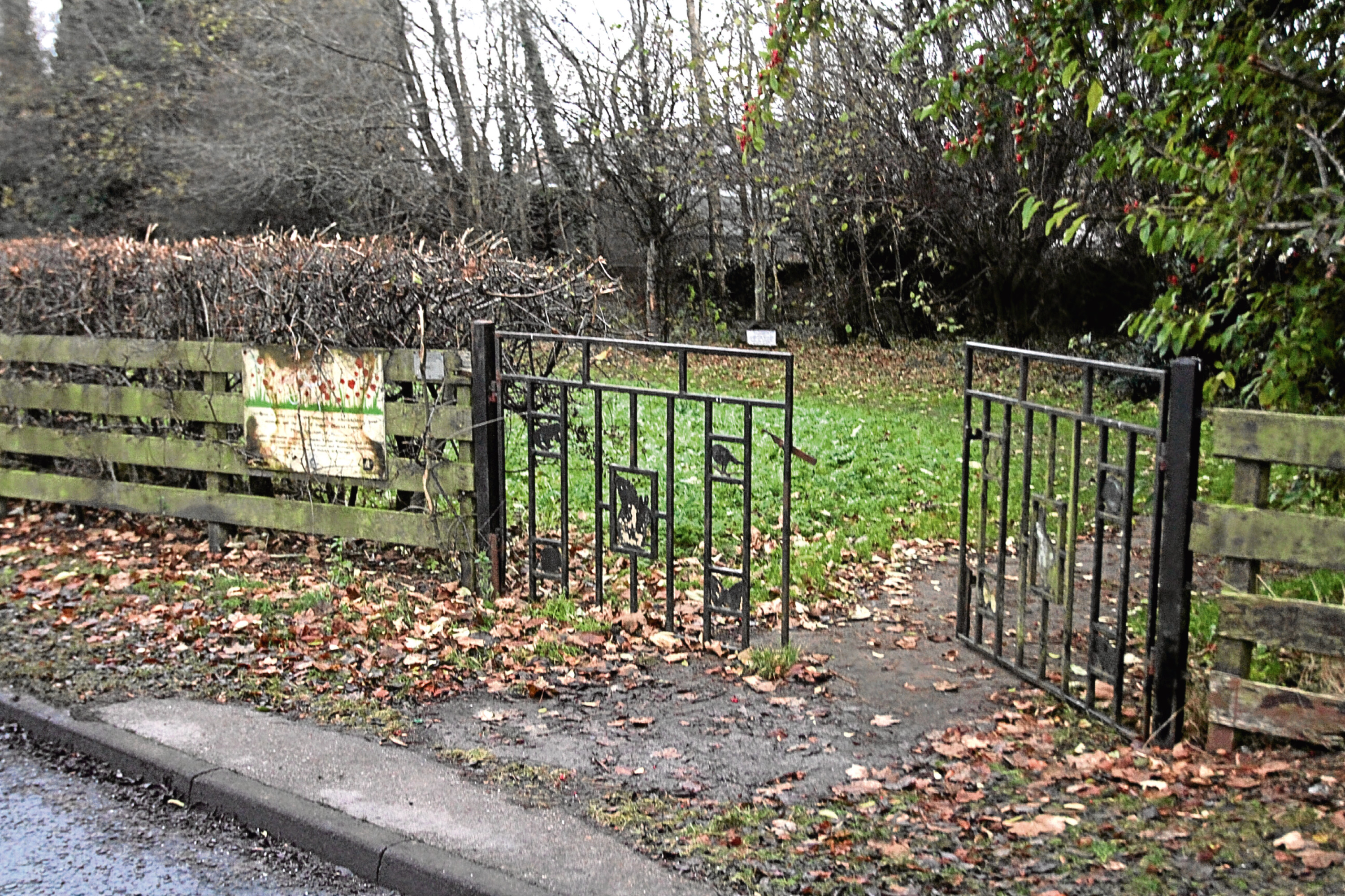 A nature trail popular with school kids and families is being used as a drugs den by addicts.
Discarded needles, burnt foil and alcohol wipes have been found along the popular route, which is just off Gillburn Road in the Strathmartine area.
The path is only a short walk from St Paul's RC Academy and a nursery.
Drug paraphernalia "hotspots" were discussed by Police Scotland and Dundee City Council at a meeting of the Strathmartine Community Planning Partnership.
Between August and October, 30 needles were found in the Strathmartine area — 22 of which were picked up from the nature trail.
In the worst incident, 11 needles were recovered during a single visit.
Community Sergeant Lesley Mann said: "There were seven reports concerning the nature trail at Gillburn Road which accounted for 22 needles.
"The biggest single pick-up was of 11 used needles from Gillburn Road.
"Our community safety wardens continue to patrol hotspot areas to pick up needles."
Community leaders expressed their concern about a build-up of shrubs and hedges on paths at the site which they believe could be used by drug users to discard paraphernalia.
Lynn Watson from the Kirkton Community Safety Partnership suggested the installation of motion sensor lights to deter drug users from visiting the area at night.
The Tele found several signs of drug use at Gillburn Road — including burnt tinfoil and alcohol wipes used for preparing the skin for an injection.
One resident said: "I've seen drug users go in there and stay for some time — maybe 10 minutes or so.
"I've also seen the community wardens going in with buckets."
Another resident, Robert Jones, said: "The drug users think they are concealed but we can see them. Wardens do come and check what's going on."
Strathmartine councillor Kevin Keenan said he hoped a warning could be sent out to make parents aware of the dangers of picking up discarded needles.
He said: "It seems a strange place for these types of drugs to be taken — it's not the usual location of a 'drugs den'.
"But people do hide these things from their family and friends."