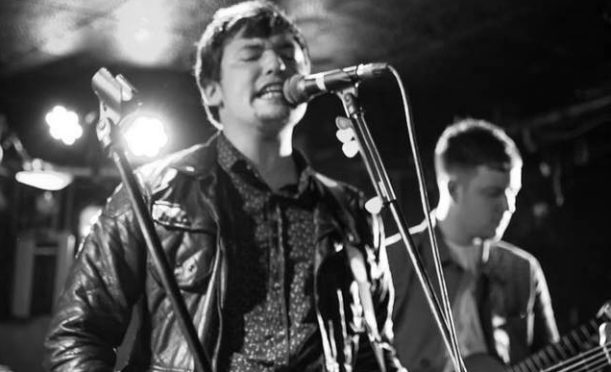 A Dundee musician has spoken out about the impact of pub and club closures on the city's vibrant music scene.
Gordon Hennessy, who has been performing live music for over 10 years, has claimed that the shutting of bars, clubs and restaurants will be a "big hit for the music scene."
Musicians across the country have been left struggling to find work after the Prime Minister announced the sweeping closure of social venues across throughout the UK.
Send us your 'selfie-isolating' pictures to bring some cheer to Tele readers!
The closures have come as part of a nationwide effort to slow the spread of Covid-19, which has now infected over 5,600 people in the UK.
Almost 500 cases have been confirmed in Scotland, with 47 in Tayside.
The guitar and ukulele player has supported bands such as Bombay Bicycle Club, and has played at several of Dundee's most popular bars and night clubs.
He said: "I think that the closures were the right thing to do, and they should have been done sooner, but we could have had more notice.
"It's affecting all of us. People have had to cancel tours. It's people's livelihoods which are being impacted.
"It's a total hit to the music scene."
---
---
Despite no longer being able to play live at venues, Gordon has still found a way to entertain his fans.
He said: "I actually did a livestream the other day, we got up to about 480 viewers.
"It was good, but not the same as playing live. It's hard to get that same level of intimacy on a stream – there was nobody to heckle me!
"You need the drunk punters up dancing on the tables. It was really weird and really different."
Local songbird Stephanie Gibson, of cover band Atomic, decided she would live stream her very own gig on Facebook, with her first Songbird Session on Sunday reaching over three thousand viewers.
She said: "I decided to do live streams to promote mental health, and keep live and local music going.
"Everyone is talking about the physical elements of this virus but mental health issues are now more than ever severely heightened.
"I thought if people can look forward to me singing a request or interacting with myself and others on my streams would help keep them going then it was the best thing I could do given the situation.
"I did my first one on Mother's Day and I am humbled at the response which was unexpected. I didn't think I would get people from America and Hungary tuning in.
"Music can be very healing and personally it is what will keep me focused week to week through this horrible time."
Parking charges to be removed for three months at Ninewells and other Scottish hospitals
Gordon plans to continue hosting live streams for those who are currently in self-isolation, with each night having a different theme.
He also gave some advice to other artists on how to deal with the spread of coronavirus.
Gordon said: "The best thing to do is to stay safe and keep making music.
"Also, don't be scared to go live. I know it can be intimidating for a lot of people, but it's a great way to keep performing."
Stephanie will be performing her next self isolating safe gig on Sunday from 3pm on her Facebook page, Stephanie Gibson–Singer, with a special musical theatre theme.
From the Editor: The Tele is on your side — that's why we're offering our ePaper FREE for three months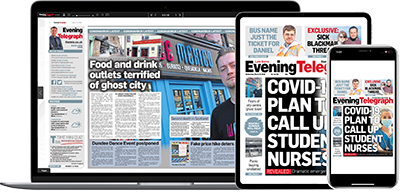 Help support quality local journalism … become a digital subscriber to the Evening Telegraph
Subscribe