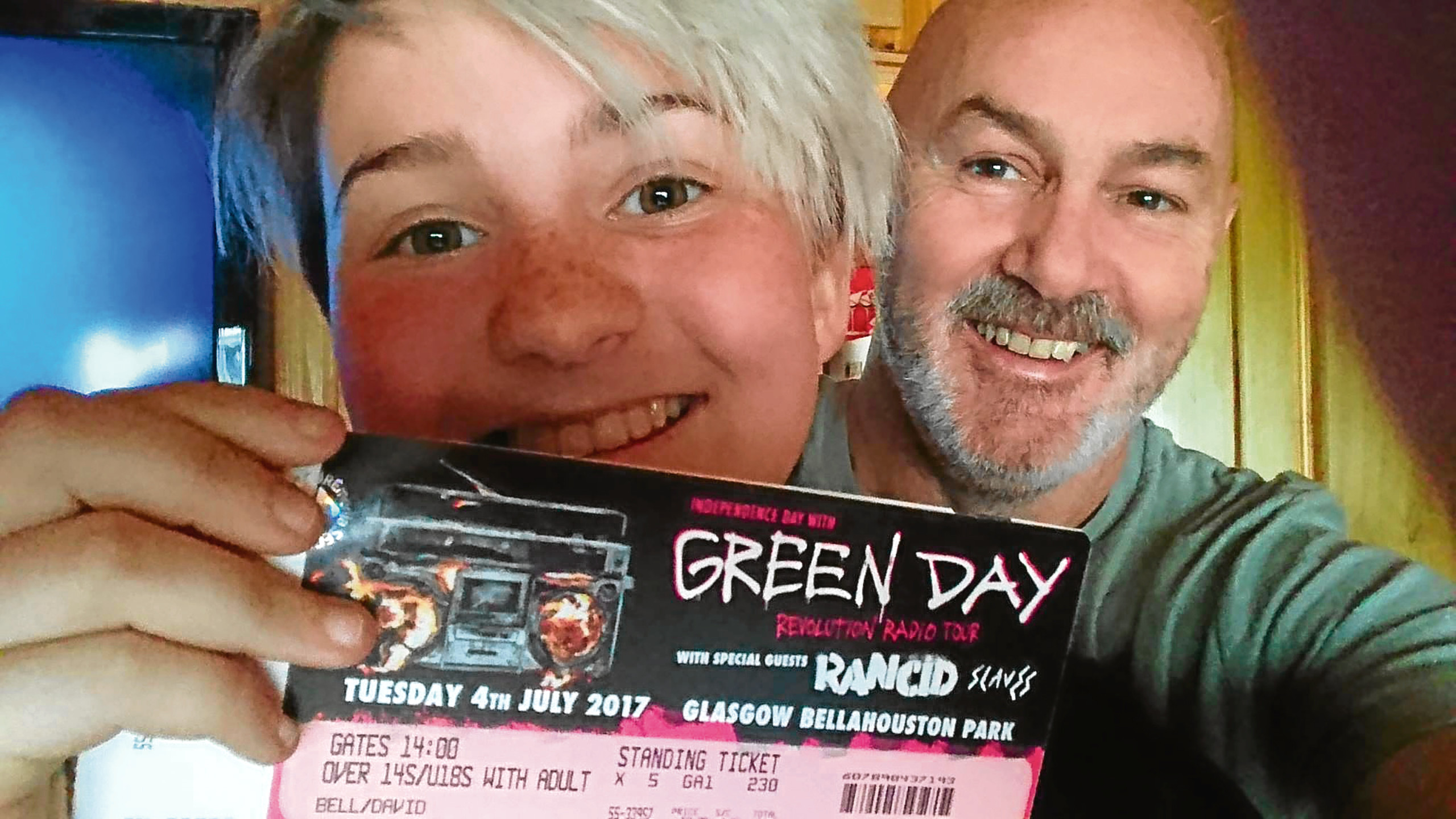 Green Day fans from Dundee have hit out after organisers pulled the plug on a gig at the eleventh hour.
The American punk-rock band were due to perform to a near sell-out crowd at Bellahouston Park in Glasgow on Tuesday.
But the gig was cancelled just hours before with organisers citing "adverse weather conditions" — which they claimed made the stage unsafe — as the reason for the decision.
Dave Bell, 57, and his daughter Peri, 15, were about to board the Happy Bus organised by Groucho's when news filtered through.
Dave, from Stobswell, said: "I'd bought the tickets for me and my daughter for Christmas — I've been following Green Day since the early nineties but it would have been the first time I had seen them and we'd really been looking forward to it.
"We had been waiting for the bus along with around 40 others beside the science centre when one of the people in charge of the bus said the show had been cancelled — we were in total disbelief."
Fans began frantically searching their phones for more information.
Dave added: "The bus had come down from Aberdeen so there were already a number of people on the bus.
"When we heard it had been cancelled due to adverse weather conditions my thought was, 'this is Scotland — it could be raining sideways and no one would care'.
"News began to filter through that the stage was only half-built and you could see from some of the pictures that looked to be the case — we heard the original people helping to set up the stage had walked off the site. It's a shambles."
Michael Robbins, 45, from Charleston said his daughter Tayler, 12, and her pal Sara Pankhurst, 18, had been queuing from 8am when they heard the news.
He said: "The girls had been in the line for about six or seven hours when they found out the show wouldn't be going ahead. They've cited adverse weather conditions but no one else in Glasgow appears to have seen this torrential rain which has allegedly been a factor.
"We've had a number of gigs in Dundee during bad weather and they appear to have gone without a hitch. My fear is that big acts might be put off coming to Scotland because of this."
Concert organiser PCL Presents said in a statement: "After many months of hard work and preparation, and after seven days of production and site crew working tirelessly around the clock on site, adverse weather conditions overnight and throughout the morning during the band's scheduled load-in led to issues on stage.
"A meeting between the on-site health and safety, event management, the artists' representatives and promoters concluded that it would be unsafe in the timescale to proceed with the event.
"Ticket holders for the event can be assured that they will be able to receive refunds from point of purchase."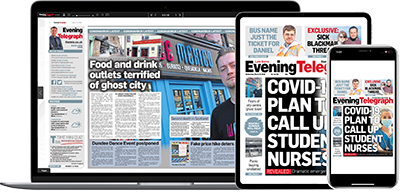 Help support quality local journalism … become a digital subscriber to the Evening Telegraph
Subscribe