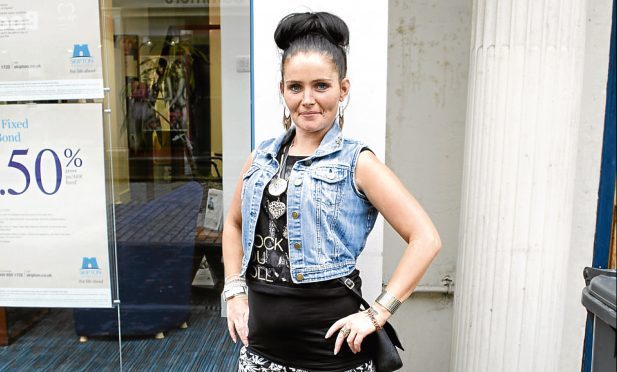 A man has admitted "stupidly" picking up the knife allegedly used to murder a Dundee mum and throwing it into a nearby garden.
Siobhan Russell, 30, is standing trial accused of striking 36-year-old Marie Low on the body with a knife at Ballantrae Terrace on September 4 last year.
Giving evidence on the third day of the trial, Aaron Duncan, 33, who lives in Ballantrae Terrace, denied taking the blade from Russell but said he had picked the object up off the ground and threw it into a garden "so no one else could use it".
Mr Duncan also described how he had intervened in a fight between Ms Low and Russell and that the pair appeared to have made their peace by hugging one another and walking off together.
On the day of Ms Low's death, Mr Duncan said he had become aware of a disturbance outside his home and had looked out to see Ms Low tying up her hair and trousers as if she was "looking for a fight" while making her way from her close towards the accused's.
He said he ran into the street and saw Ms Low and a pregnant woman engage in a verbal confrontation with Russell, which soon escalated into a fight. By the time Mr Duncan arrived, Russell was on the floor shielding herself from blows from the two women, the court heard.
Another woman had run to the scene at the same time as he did and had immediately "piled in" and attacked Russell, Mr Duncan claimed.
He said: "I tried to split it up – it was three on one, it wasn't fair.
"I was shouting you can't do this — and trying to pull them apart."
Mr Duncan said the fight broke up and he noticed that Ms Low had blood soaking through her t-shirt in the lower chest and stomach area.
He said that one of the woman shouted "she's stabbed her" as Ms Low "lost her balance and fell backwards on to her bum".
Mr Duncan said Russell then made her way back to her flat as emergency services arrived at the scene.
He said he had not initially mentioned the knife to police, fearing that he would be implicated, but confessed later that night when he heard that Ms Low had died.
Mr Duncan, who described the accused as "a good friend", also described a fight days earlier when Ms Low and Russell appeared to have made up.
He told the court he had intervened in a previous confrontation in Balunie Drive.
According to Mr Duncan's testimony, the three of them started to walk back to Ballantrae Terrace and Ms Low continued to ask Russell to fight her but that the accused told her it was "finished".
He said: "Marie turned to Siobhan and said 'I don't even know why we are doing this' and gave her a cuddle.
"After that I went to go into my mum's and they went their way together."
The court previously heard evidence about a separate confrontation between Ms Low, Russell and her then partner James Duncan on September 3 when Ms Low was said to have scratched James Duncan's face with a key.
Aaron Duncan told the court he believed the trio were arguing because James Duncan had "bumped" Ms Low out of £20 she had given him to buy Valium for her.
Russell, formerly of Ballantrae Terrace, faces two charges — one of behaving in a threatening manner to Ms Low and another of murdering the deceased with a knife or similar instrument.
The accused denies the charges against her, claiming self-defence.
The trial continues.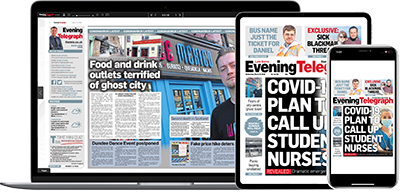 Help support quality local journalism … become a digital subscriber to the Evening Telegraph
Subscribe