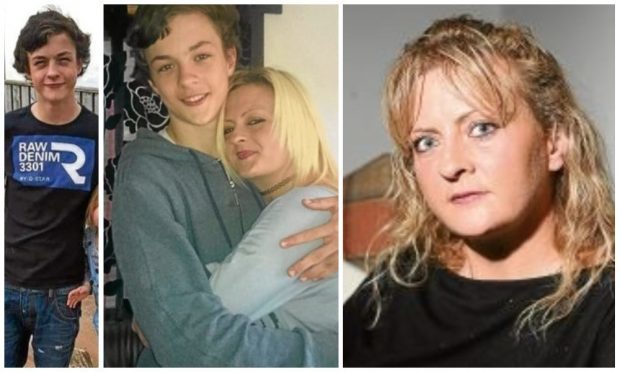 The heartbroken mum of a Tayside teen who died after taking a party drug has broken her silence in a bid to stop other youngsters suffering the same fate.
Leanne Nicolson's son Jack Scorgie died of a heart attack last October after taking two red and white capsules that contained MDMA, otherwise known as ecstasy, at a party.
Ambulance crews were called to a first-floor property on the corner of Maclagan Road and Barry Road in Carnoustie.
Jack was pronounced dead at the scene. He was only 17.
Friends paid tribute to the youngster at the time and a fundraising page was set up to help pay for his funeral.
Leanne, from Fintry, has not spoken publicly about her son's death until now.
In an exclusive interview with the Tele, the 41-year-old spoke about her "ongoing nightmare" in the hope it can prevent further tragedies.
Jack's death was initially treated as "unexplained" by police but his mum said toxicology reports revealed he had ecstasy in his system.
His friends also confirmed to her that he had taken two red and white capsules on the evening of the party on October 15.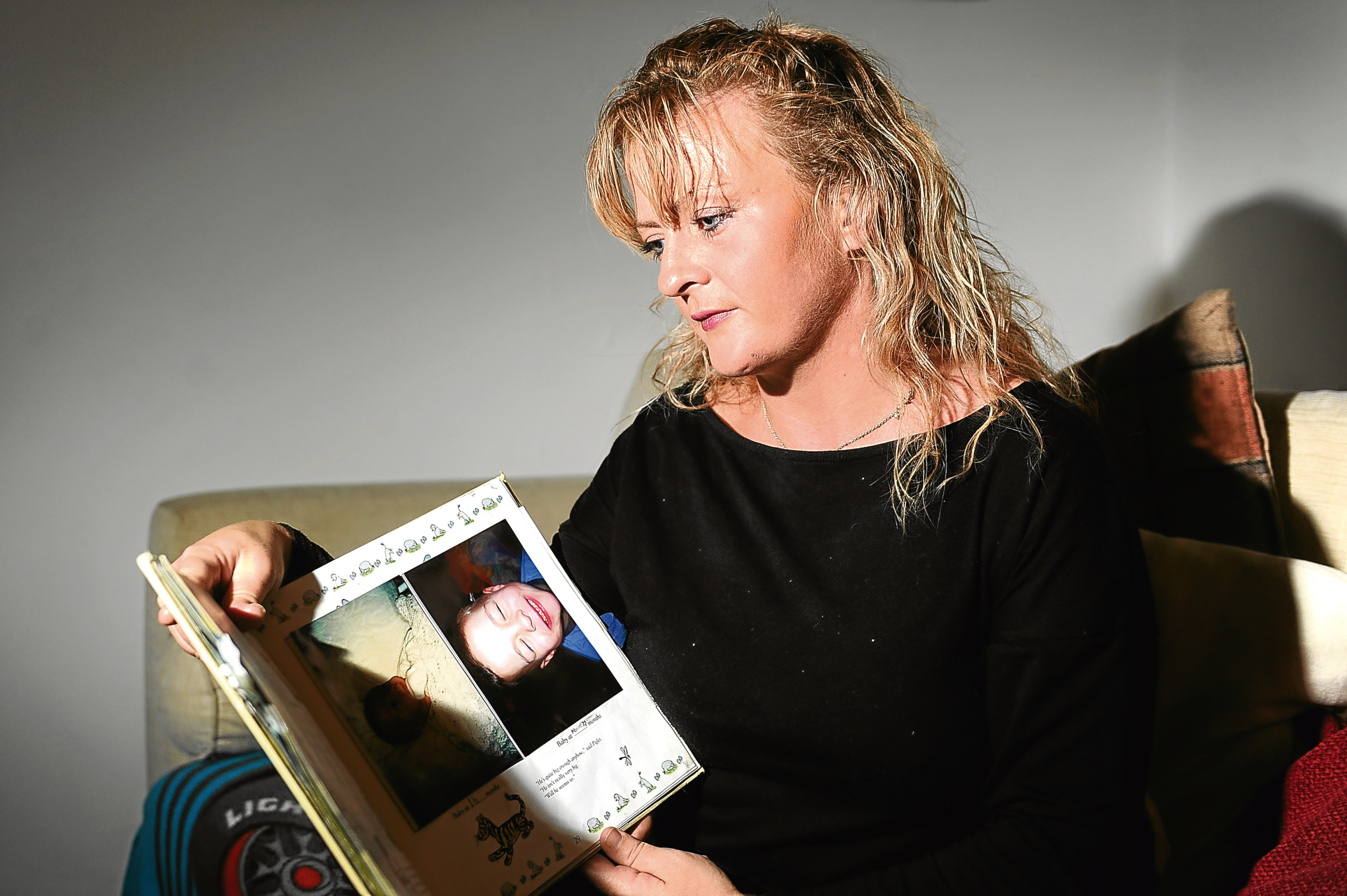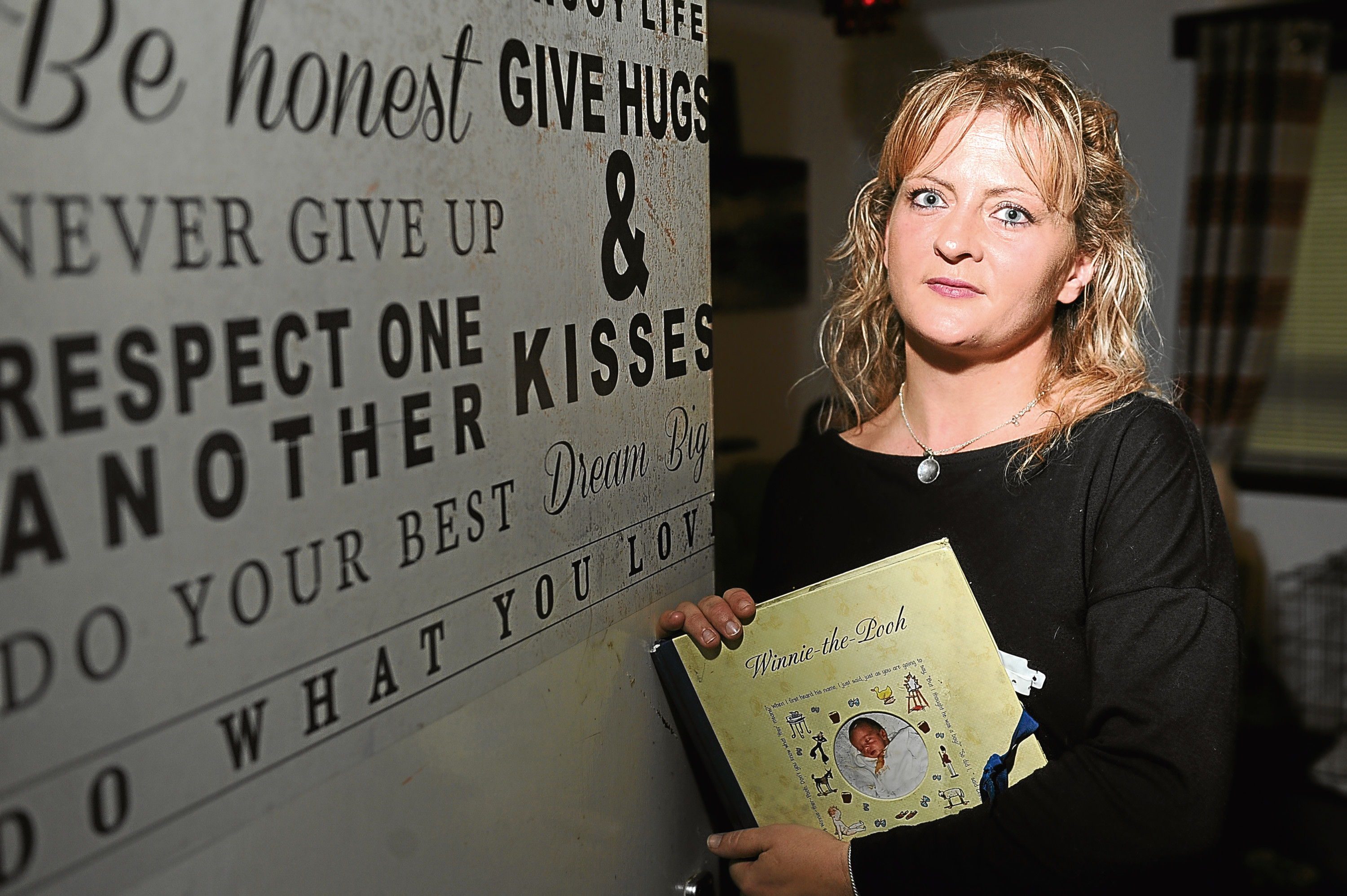 Leanne said: "At the time I was told that Jack's death was drug-related. Then, on December 11, I got a letter confirming that MDMA had been found in his system.
"My son took two party drugs and he died as a result. This is an ongoing nightmare and if talking about what I've gone through prevents another family losing a child to this drug, then it will be worthwhile.
"I can't stress strongly enough to young people how important it is not to take these drugs.
"They have no idea what they are getting into.
"I'm pretty sure when they take them they don't think for one minute that they could die.
"Jack would never have believed he could die but he did and I've lost my son."
Leanne added: "There's a lot of peer pressure and competition among young people. They egg each other on and they take these drugs to keep up with their pals but this has to stop."
Leanne believes the capsules taken by Jack — who would have been 18 on Boxing Day — are the same as the one swallowed by Lennon McKay, the 14-year-old Dundee boy who remains very ill in Ninewells Hospital.
Lennon fell unconscious days before Christmas and didn't waken up until 10 days later.
Leanne said: "Jack had his whole life ahead of him.
"He was doing well at college and had a bright future ahead of him. He was a clever lad and always full of fun.
"He was studying engineering and he had been taking driving lessons — everything was looking great for him.
"Then it all came to an end that night.
"We must educate our young people better about the dangers of party and other drugs. I think I'm still in shock and I will never get over this.
"No matter what happens in life now, nothing will ever be as bad again as this has been.
"I'm on an emotional rollercoaster. I have two other sons who have kept me going.
"They are who I'm living for now — I am desperate to protect them.
"My youngest boy is only 12 and has been devastated by his brother's death."
'Look what drug did to our Lennon': Dundee family in pill warning as 14-year-old left fighting for life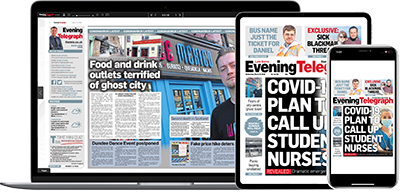 Help support quality local journalism … become a digital subscriber to the Evening Telegraph
Subscribe